Happy Monday!
I was looking for a book tag to do and thought it would be most appropriate to do The Bedtime Book Tag since I am currently in bed getting ready for lights out. Let's start!
1. A book that kept you up all night reading.

I know what your thinking, but somehow this book managed to keep me up until 4:30 in the morning, so don't judge me (Ok, go ahead and judge because I'm judging me too =x).
2. A book that made you scared to sleep.

The ending of this book gave me chills. I was hoping I was not going to get any late night visitors (of the ghostly variety).
3. A book that made you go to sleep.
I am a HUGE fan of Sarah Dessen's book, but this one was such a let down! It literally took me TWO months to finish because I kept putting it down.
4. A book that left you tossing and turning all night in anticipation of its release.
Everyone, and I mean EVERYONE was talking about this book. I've never read any of Sarah J. Maas' books before, but the cover was so pretty and it sounded so interesting that I too joined the hype.
5. A book that has your dream boyfriend.
Gus, ooooh Gus. I just LOVE Gus from the Bright Side duology. I love the way he talks and he's such a good guy who cares for those around him. He's just so passionate about life. Not to mention, he is one HOT ROCKSTAR!
6. A book that would be your worst nightmare to live in.

No, just NO. I do not want to participate in the Hunger Games because knowing me, I will probably be the first sucker gone. Unless if I was living in the Capitol, then maybe…
7. A book that reminds you of nighttime.
The monster comes calling at midnight…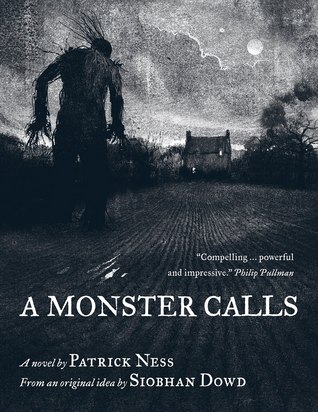 8. A book that had a nightmarish cliffhanger.

I need the second book…like NOW!!
9. A book that you actually dreamed about.
I dreamt that I was a BADASS assassin, kicking ass & breaking hearts…
10. A book monster that you would not want to find under your bed.
Need I say more?
See you between the pages

♥