Hey guys!
So, July is coming to an end, which means there is only one more month of summer left  and one more month of freedom (until I have to go back to prison college). Can the summer just slow down a bit?? I'm not ready to go back to the daily grind just yet…
I read a lot of books this month, more than my usual amount (which clearly means I need to get my house more!). Lets get to these exciting reads.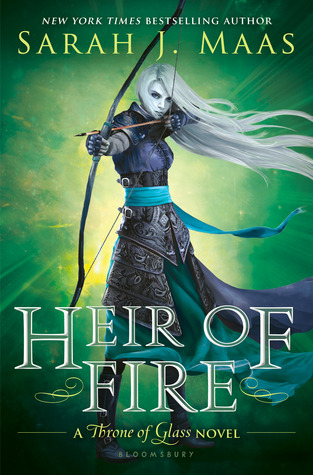 The first part of this book was slow. It consisted mainly of a lot of plot building, lining up all the pieces on the chess board. But once you get into the second part, things start to pick up and it just becomes so AWESOME! I need Queen of Shadows, LIKE NOW!!! I am so ready for Fireheart to raise hell in Adarlan!
This book…THIS BOOK was just so BEAUTIFUL. It is my favorite read for this month (maybe even for the year!) Check out my full review: The Wrath & the Dawn.
This is the fourth book in the Marked Men series, and of course I loved it! Nash is

HOTT!!!
Saint did annoy me in this book. I felt that her low-self esteem was a little too overdone, but I still enjoyed reading this book, especially that ending…

Where do broken hearts go? They move to Denver, Colorado and work at a tattoo shop with other yummy looking guys. This is the fifth book in the Marked Men series. Hands down, this has to be my favorite book in this series. I loved learning about Rowdy's past and Salem was such a badass. I also loved how we are introduced to the new characters that are going to a part of the spin-off series, Saints of Denver. I can't wait!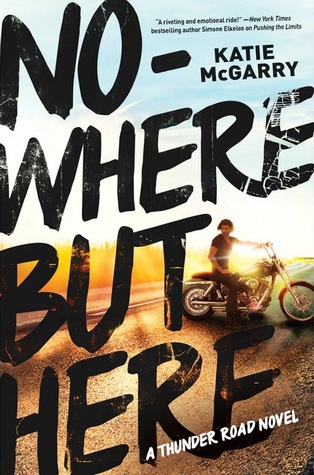 I really enjoyed this book and I'm glad that I gave Katie McGarry another shot. Can't wait for the next one to come out! Check out my full review:
Nowhere But Here.
This book is the companion book to The Duff. I really enjoyed this quick read. It was cute and funny I definitely LOL'ed a few times! Check out my full review: Lying Out Loud.
This was my first Patrick Ness book and it was just so

GGGOOOODDD!

I'm not a big fan of male authors, but this book was so beautiful. My heart went out to Conor and the artwork in this book was amazing.

I now understand the fandom that is Jennifer L. Armentrout. For this being my first sci-fi book, it was pretty good. I finished it in a day because I just couldn't put it down. I know there have been many comparisons to Twilight with this book, but I personally didn't find there to be that much similarities. Plus, I kind of like Daemon a little more than Edward…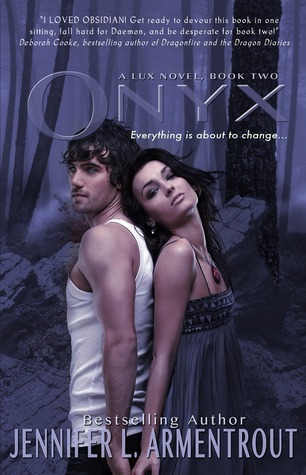 Oh Daemon

…after finishing Obsidian, I had to pick up Onyx. I think I liked this one a bit more because Katy was such a BADASS with that ending. There was also so much more action and that surprise ending left me needing to pick up Opal.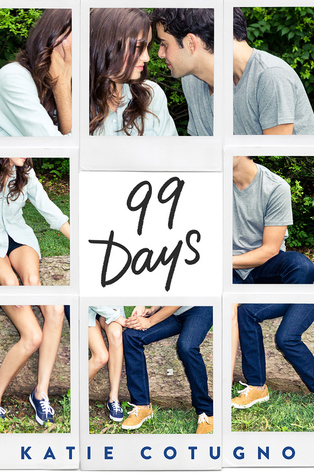 NO…DON'T DO IT! LEAVE THIS ONE ON THE SHELF! 

Check out my full review: 99 Days.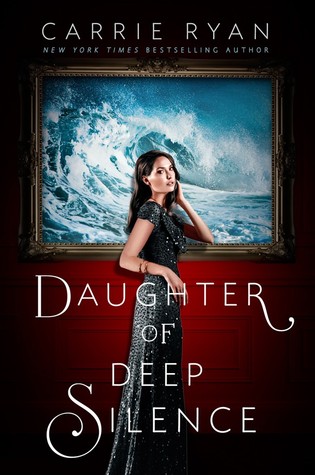 I wanted to love this book. I was so into the whole revenge plot, but then it was watered-down by teenage angst. It could have been great…Check out my full review: Daughter of Deep Silence.
Let me know if you read any of these book and how you felt about them! Now to continue reading Opal…
See you between the pages

 

♥