Hello September!
A new month, a new list of books to read! I'm going to keep my TBR list short this month since I am back at school and I can no longer spend my days reading away :(. Hopefully, I will be able to read more than this, we'll see.
Book 1

IT'S FINALLY HERE!! I am so excited for this release, I can't even control myself right now. I will be going to the launch party September 1st to see Sarah J. Maas and to get a signed copy of this book (I just have to make it through my three classes first). I can't wait for Fireheart to raise hell in Adarlan! The only thing I ask is please don't let there be anymore guys added to this already complicated square because it's just all getting to be too much.
Book 2

Another book I'm excited to pick up! I wasn't able to snag a copy at BookCon, but I'm excited to read this cute comtemporary after hearing many good things.
Book 3

I am not a Fifty Shades of Grey fan or any books with a similar plot line, but I have this weird liking for this series (if that makes any sense). This is the final installment in the Hacker series. I'm excited to see where this story goes, especially since the last book ended with kind of a cliffhanger.
Book 4

I requested this book from Netgalley because the cover was pretty and the summary looked interesting and I'm kind of excited for it…bring on the feels!
Book 5

This was another book I requested from Netgalley. My reason for requesting this was silly…the title says that this book will change your life and I want to know if it will really change my life…
Book 6

Yet another book I requested from Netgalley. The summary of this book looked interesting and the cover looks like it could be a little scary and I'm kind of in the mood to read a book that will give me goosebumps.
Book 7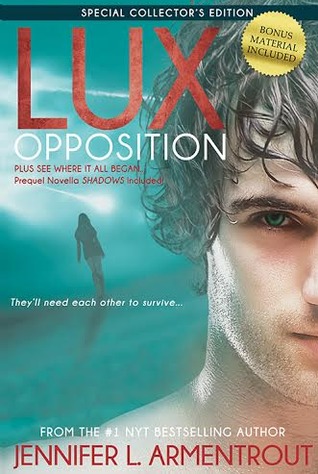 Finally completing the Lux series this month…YAAYY!! I can't wait for this…I just want don't want anymore people to die…I don't think I can handle it.
---
That's all I'm putting on this month's TBR list because I'm not sure how much extra time I will have for reading this month. I have also decided to start reviewing all the books I read, instead of just picking a few. Good luck to all of you guys starting back school!