Hiya!
WWW Wednesday is a weekly meme hosted by Sam @ Taking On A World Of Words. Simply answer the following questions:
♥ What have you recently finished reading?
♥ What are you currently reading?
♥ What do you think you'll read next?
---
Leveled by Jay Crownover
You know that feeling when you get after you read an AWESOME book? Well, that was me after I finished Leveled. Leveled is the novella for Crownover's new NA series, Saints of Denver. Gosh, I LOVED THIS BOOK and all the characters! If this little novella is any indication of how the rest of the series will be, I'm gonna need tissues, and LOTS OF THEM! Review to come.
Forget Tomorrow by Pintip Dunn
I received an eARC for this book and I'm only about three chapters in, but so far, I'm really liking it. I don't really care for dystopian books, but the concept in this book is so interesting and I really want to see how it will play out in the story.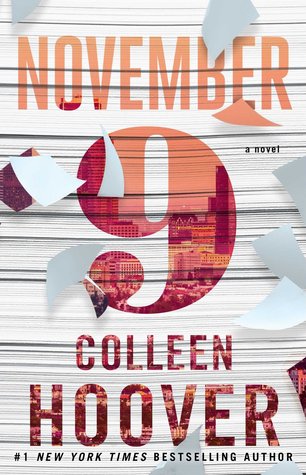 November 9 by Colleen Hoover
Six of Crows by Leigh Bardugo
*FANGIRL SQUEAL!* OMG, Colleen's new book comes out next week and I can't contain myself! I don't know if I'm even ready for this, but I do know that I am going to love it!
I also plan on picking up the gorgeous Six of Crows. I have not heard one bad thing about this book and I can't wait to start it. Plus, it's about a group of bad-asses, what's not to like? 😀
---
That is all for this week's WWW Wednesday? If you posted a WWW Wednesday, leave a link down below, I would love to read them!