Hey Book Lions! 
It's Saturday! Let me hear you ROAR! No, too much? 
Anyways, I was tagged by Josie over @ Josie's Book Corner in the comments to do The Celebrity Book Tag. If you haven't checked out her blog, do so NOW! 
Let's get started! 
---
1. Emma Watson ~ A book with a hot, kick-butt female character
HANDS-DOWN, this one goes to Lysandra (aka Ghost Leopard aka My Twin) from the Throne of Glass series by Sarah J. Maas! Gosh I loved her character in Queen of Shadows. Lysandra is the ultimate BADASS because she can throw down when she needs to, but at the same time, she can put on a ball gown and a pair of high heels and be the life of any party.
2. Ryan Gosling ~ A book with the hottest male character
I'm going to steal Josie's answer for this one and say all of Sarah J. Maas's books. Dorian, Chaol, Rowan, Aedion, Tamlin, Lucien, Rhysand…OH MY! I can't choose one, I CHOOSE THEM ALL!
3. Angelina Jolie and Brad Pitt ~ A book with your favorite fictional book couple
Eleanor and Park are completely and utterly ADORABLE! I love their chemistry and their passion for comics and music. That ending though…
4. Shailene Woodley ~ Author you've recently discovered and loved
Author? More like AUTHORS! Let me name a few…Sarah J. Mass, Renee Ahdieh, Colleen Hoover, Jay Crownover, Jennifer L. Armentrout, Rainbow Rowell…& the list goes on.
5. Josh Hutcherson ~ Favorite short story or novella
One of my favorite novella's is Maybe Not by Colleen Hoover. This little novella was so short, but so cute and funny. I LOVE Warren and Bridgette together!
6. Dwayne Johnson AKA The Rock ~ Favorite Big Book (over 500 pages)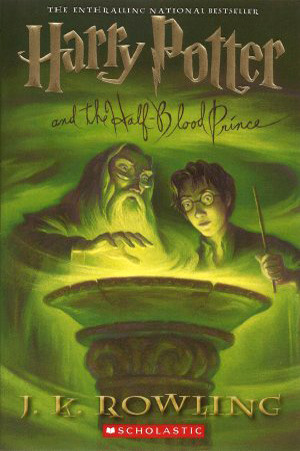 I'm going to choose Harry Potter and the Half-Blood Prince for this one. I think this has to be the only big book I've read more than five times. It's my favorite one in the series and I just love flipping through the pages and re-reading my favorite parts. 
7. Leonardio DiCaprio ~ A series with the most upsetting death (NO SPOILERS)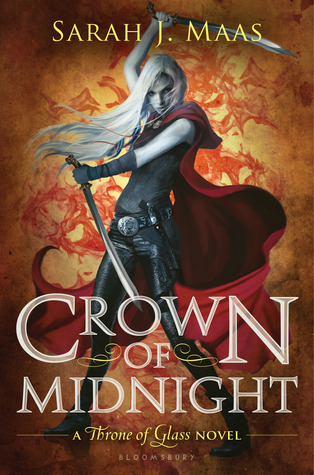 Crown of Midnight by Sarah J. Maas. I STILL have not gotten over what happens to main one of the characters in the first half of this book! Did anyone else see that coming because I didn't. *FLIPS TABLE*
8. Kristen Stewart ~ A book you found boring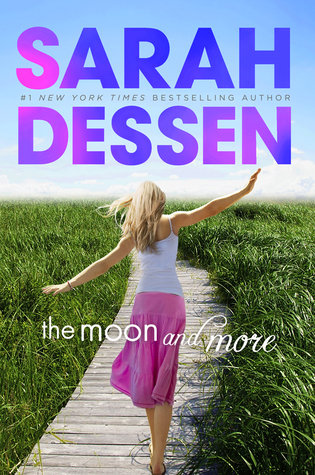 I am a huge Sarah Dessen fan, but The Moon and More was such a drag to read. It took me two months to finish it because I kept putting it down. I don't know what happened with this one.
9. Ian Somerhalder and his cat ~ Cutest book on your shelf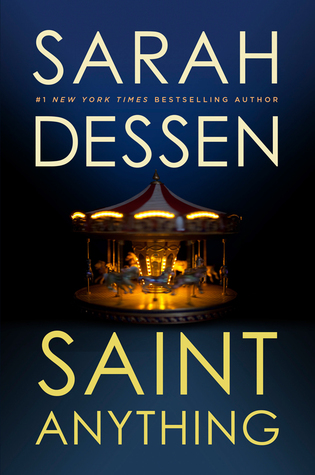 I LOVE looking at my copy of Saint Anything by Sarah Dessen. It's just so pretty and the book jacket feels like velvet.
10. Jennifer Lawrence ~ Perfect book or series
LOOK AT ALL THE GUYS! Gosh, the Marked Men series by Jay Crownover is hands-down my most favorite new adult series. Tall, Tattoos, Piercings…what else do you need? But seriously, this book series has such GREAT character development. Although each book follows a different couple, Crownover still manages to weave the lives of both previous couples and possibly new couples into the current story. This allows for the characters to really grow and what I love the most about this series is that all the characters make up ONE BIG FAMILY and they are there for each other no matter what.
Tagging a few AWESOME people:
If I tagged you and you already did it or if you don't want to, feel free to ignore this.
---
Just a quick side note, my sister and I decided to combine my love for books and her love for photography and we made a bookstagram! Feel free to follow us @readerxdreamer ☺️.
That's all for this post! Until next time…