Hiya!
WWW Wednesday is a weekly meme hosted by Sam @ Taking On A World Of Words. Simply answer the following questions:
♥ What have you recently finished reading?
♥ What are you currently reading?
♥ What do you think you'll read next?
---

Even Angels Fall was an good book. It was a lot different than your typical YA and I really liked the dark themes that this story deals with. Full Review HERE.
I was really disappointed with The Fall Up. I've heard such rave reviews about this book and I was so excited to read it, but it just fell flat…so very

FLAT

! The only thing that saved this book for me were the side characters. I'll have a review (maybe more of a rant) up soon.
Oblivion
by Jennifer L. Armentrout
DAEMON BLACK IS HERE!

I have the eBook version, which contains the first three books (Obsidion, Onyx, and Opal) retold from Daemon's POV. This book is going to take me a while, but I am in no rush because it's Daemon (I don't think this requires much of an explanation…).
Technically, as I write this post, I have not started Thicker Than Water, but by the time you read this post I will have started, so I'm adding it.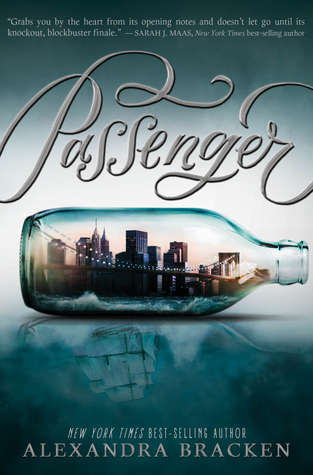 Passenger by Alexandra Bracken
Then, I'm going to wrap up the rest of the ARC's I have to read because I really just want to get them out of the way and clear out my Netgalley shelf.
---
That is all for this week's WWW Wednesday? If you posted a WWW Wednesday, leave a link down below, I would love to read them!