Hey Bloggers!
Welcome back to:
Rants & Rambles is a weekly feature where I hope to share my own personal thoughts and opinions about both bookish and blogging related topics. As stated, these are MY OWN opinions and while you can choose to disagree with it, I hope that you at least respect it.
---
This week on Rants & Rambles I want to discuss:
I should say that this type of post was never something that crossed my mind, but after seeing all the drama that has gone down within the last two weeks in the blogosphere, I felt compelled to share my own thoughts about some of the things that have ruffled our pages over the last two weeks. 
OPINIONS. Everyone's got one and while we may not necessarily always agree with one another, I think that we should at least RESPECT each other's beliefs, no matter how ridiculous and narrow-minded they may be. Let's go back to two weeks ago, when the trending post by Nick & Nereyda rubbed many bloggers the wrong way and they had some not so nice words to say. Many were offended by some of the confessions and had every right to be. If you were PISSED, let it be known!
The issue I had though was HOW the community as a whole went about dealing with this post and the bloggers who chose to share their confessions. The backlash was EVERYWHERE! I get that people were mad, but calling these bloggers 'jealous' and other not so nice names was not the way to go about handling the situation. I mean, majority of us DON'T even know each other IN REAL LIFE! Two wrongs don't make a right and shaming them because we felt insulted was NOT OKAY! 
If you actually read the whole post, you saw that there were anonymous confessions from bloggers who wanted to share their own feelings about the community and I thought that was EXTREMELY brave of them. But the fact that they even had to remain anonymous is problematic in itself because shouldn't we feel comfortable talking about our issues that we have with this community without being judged? I mean, in order to fix an issue we need to discuss it and while many bloggers were offended by the post, there were also many of us who felt that the post did hold some truth to it. CLEARLY, the book community is not a 'perfect' one, but we shouldn't be afraid to share how we feel because then we just keep things bottled up & then something like this happens & all HELL BREAKS LOOSE!
Now, fast forward to this week to when the synopsis for Holding Up the Universe by Jennifer Niven was released and the RAGE started up again! Now hold up, in NO WAY, shape, or form defending the synopsis for this book. I will most likely not even read this book, but again, my issue was with the way the book community dealt with the situation. ATTACKING the author, as well as women in publishing?!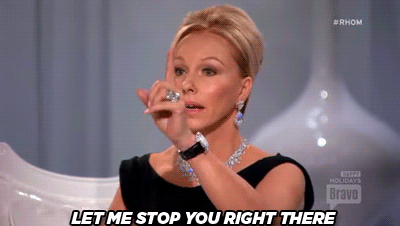 WHO THE HELL are we to attack an author for a synopsis she didn't even write? We don't even know what the book is truly about and in my opinion, a synopsis never accurately portrays what a book is going to be about. Now wait, like I said before, I am not defending this book and those who felt offended by this plot, YOU HAD EVERY RIGHT to be! But how about we read the book first before we go around saying that this book promotes 'fat-shaming'. We don't know how this story ends, if our protagonist even loses weight for love, so why not READ the book first before making assumptions.
On another note, attacking women in publishing was something that irked my nerves. Why are we assuming that all women in publishing have body issues and that they "SHOULD KNOW BETTER" than to publish a book like this? Not everyone is going to feel the same way as you do. Not everyone has the same struggle. Overweight or not, we all have our own body issues, but just because you feel a certain way, does not mean I feel the same so PLEASE stop judging me and instead respect MY opinion!
So what the hell is my point in this discussion? Just like the title says, I think we need to choose our words wisely and be more aware of how we act over social media. We are so quick to pass judgement, to hop aboard the subtweeting train, but can we stop and think for a second about how our actions and words impact others. I mean, WE DON'T know each other in REAL LIFE! Internet personas never truly reflect who we are, but rather how we WANT others to see us. Personally for me, I have anxiety and sometimes not everyday is a good day, but I always try to be as positive and friendly as I can because that's what I want people to see me as. The funny thing is, many of us join the book community because we feel like outsiders in our own reality, so to be shamed by the people we feel most comfortable with can be devastating. 
So the next time something happens that ruffles our pages, instead of picking a fight and starting a riot, why don't we tell that person that we don't agree with how they feel and not make a big deal. Show them the error of their ways, but don't publicly humiliate them. You never know HOW much your words can truly impact a person, so be mindful of what you say because the internet NEVER forgets!
---
I know this post may not even make complete sense, but I just had some strong feelings about the events that have occurred over the past two weeks and I needed to vent. If you disagree, IT'S OKAY, but as long as you respect my feelings, I will show you the same.
That is all for this week's Rants & Rambles. I hope you enjoyed my random thoughts!
How do you guys feel about social media drama?
Let me know in the comments!