Happy Tuesday!
Top Ten Tuesday is a bookish meme hosted by The Broke and The Bookish. This week's topic is a Ten Book I Enjoyed Recently (last yearish) That Weren't My Typical Genre/Type of Book (or that was out of your comfort zone). I know that it says "last-yearish", but I'm going to include some 2016 reads as well. I typically read mostly contemporaries, so these are all new genres that I've recently started exploring and so far, I've been LOVING them!
Let's begin!
---
FORBIDDEN by TABITHA SUZUMA
I never, and I mean NEVER, thought that I would read a book about an incestuous relationship, but this book was just AMAZING. This book definitely pushed my limits and I don't think I could ever read this book again. 
---
BET ME by JENNIFER CRUSIE
I don't usually read chick-lit. It's just not my thing, but my friend just kept bugging me to read this book and I decided to give it a try. It was pretty DAMN hilarious. I could not put this book down, but I still don't think I'll be picking up anymore chick-lit books anytime soon.
---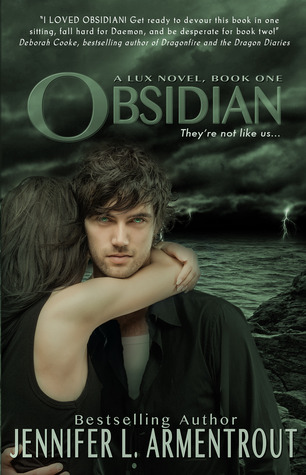 OBSIDIAN by JENNIFER L. ARMENTROUT
If you someone would've told me that I would spend my summer reading a book about aliens, I would've LAUGHED at them! I mean, how interesting can a book about aliens really be? Apparently pretty damn interesting as the Lux series has become one of my favorite series!
---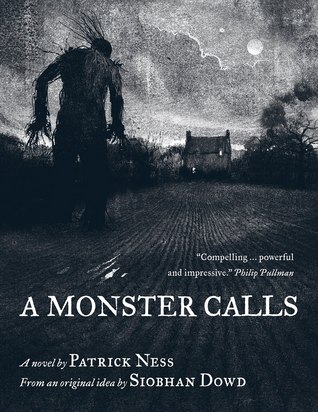 A MONSTER CALLS by PATRICK NESS
Middle grade? Never thought I would've picked up a middle grade book again, but OH HOW I LOVE this book! This story was hauntingly beautiful and the illustrations were stunning!
---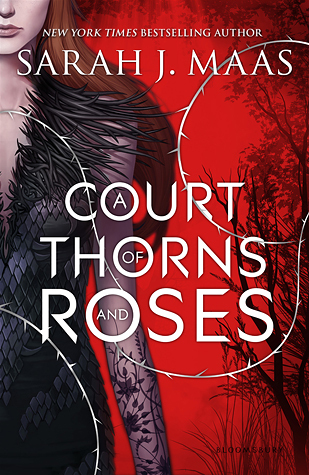 A COURT OF THORNS AND ROSES by SARAH J. MAAS
This was my first ever fantasy read, besides Harry Potter of course. I never thought I would be into fantasy. I completely misjudged this genre and I have completely fallen head-over-heels in love with this genre and this book and SJM's work!
---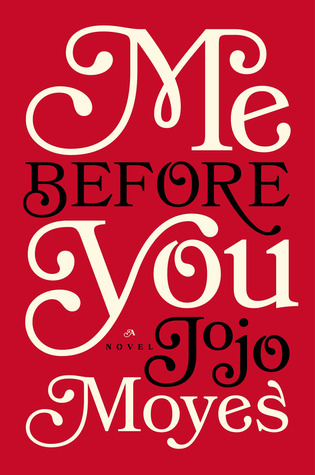 ME BEFORE YOU by JOJO MOYES
I DON'T read adult contemporary. I try to avoid that genre at all cost because it makes me anxious about my own journey into adulthood. If you saw my review, then you know how much I love this book, but I can't read it again. Too MUCH feels!
---
THE SWAN AND THE JACKAL by J.A. REDMERSKI
This is an adult, psychological thriller that seriously just messes with your mind. This book in particular just took a toll on me because it was so dark and messed up and I felt like all the hope was sucked out of the world when I finished this book.
---
HARDWIRED by MEREDITH WILD
Rarely do I ever delve into the erotica genre. But when this genre was causing such a buzz last year, I wanted to see what all the fuss was about. I hate the Fifty Shades of Grey trilogy, but for whatever reason, I like the Hacker series. I think it may be because Blake is not a tool, unlike Christian.
---
CHASING BROOKLYN by LISA SCHROEDER 
This was the first book I've ever read written in verse and I completely devoured it! This book gave me chill. I wasn't expecting to like this book as much as I did. I even shed a tear or two. I need to read more books written in verse!
---
THE SUMMER OF CHASING MERMAIDS by SARAH OCKLER
Although this is a YA contemporary, it is also a retelling with aspects of magical realism and I actually DON'T like books with magical realism. It was never my thing, but I enjoyed it in this book. 
---
That's all for this weeks TTT. I enjoyed all of these books, although I don't think I will be reading any middle grade or chick-lit books anytime soon!
What are some of your favorite reads that pushed tested your boundaries? Let me know in the comments!