Happy Tuesday!
Top Ten Tuesday is a bookish meme hosted by The Broke and The Bookish. This week's topic is a Ten Books To Read If You Are In The Mood For X. In all honesty, I wanted to be a little inappropriate and just list a bunch of smutty books. But I decided to keep it clean and classy, so instead I am listing a few of my favorites to read when I am in the mood for FLUFF!
Let's begin!
---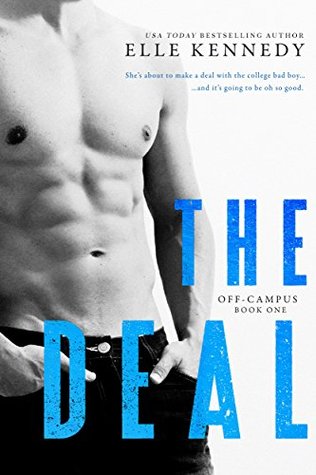 THE DEAL by ELLE KENNEDY
Don't let the cover fool you, this book is FLUFF! Garrett and Hannah are an entertaining pair that kept me laughing for hours.
---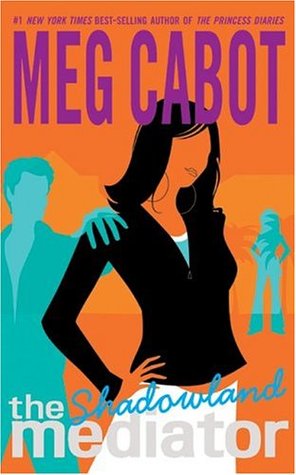 THE MEDIATOR by MEG CABOT
I have SO MUCH love for this series and it never fails to pick me up, even when I'm down. Suze's sass is the BEST and she always seems to find herself in these ridiculous situations that she can't seem to get out of without the help of her friendly residential ghost.
---
SLAMMED by COLLEEN HOOVER
Probably the more lighter of all of Hoover's book, Slammed is one of my favorite rereads when I need fluff. Although it does get serious towards the ending, it really is such a sweet book about family and love and remembering what is most important when life throws you curve balls.
---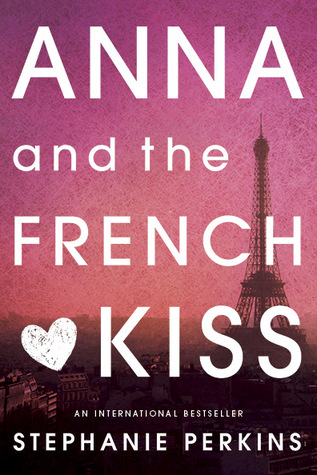 ANNA AND THE FRENCH KISS by STEPHANIE PERKINS
I am actually surprised that this even made it to my TBR considering I protested this book when I first read the summary. It just didn't sound like something I would read, but i eventually gave in to see what all the hype was about and OMG I LOVE this book. This book is sweet and funny and Anna is such a BOSS. I totally misjudged her and I'm happy I decided to give this book a chance.
---
THE SUMMER OF CHASING MERMAIDS by SARAH OCKLER
Pretty much any Ockler's books can be considered fluff as they are all about family and friendships, but I completely ADORE this Little Mermaid retelling. It was both sad and sweet as our main character, Elyse, tries to find her voice again and who she is after a near death accident.
---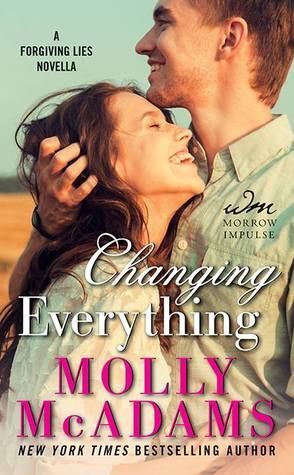 CHANGING EVERYTHING by MOLLY MCADAMS
This is FLUFF central. My FAVORITE novella ever, this little book is just jam-packed with ALL THE FEELS! The romance, the friendship…I need to reread this soon.
---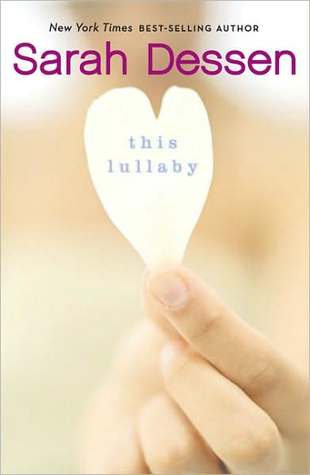 THIS LULLABY by SARAH DESSEN
My QUEEN of contemporary, I FREAKIN' LOVE Dessen's book and they never fail to suck me in and give me what I want, which is FLUFF. This Lullaby is a great pick for fluff because the characters are ridiculously funny and it also has music which is one of my favorite things in books!
---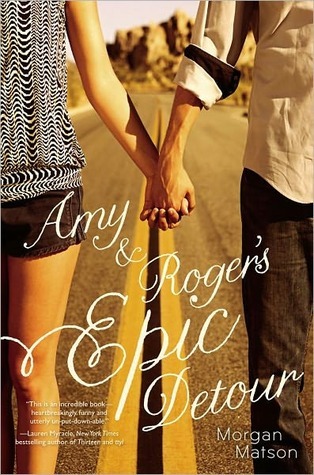 AMY & ROGER'S EPIC DETOUR by MORGAN MATSON
A book about a road trip, YES PLEASE! I love these two and this book. It is filled with images of doodles and postcards and receipts. I felt like I was on this trip with these two and the little dash of romance was a nice touch to this book!
---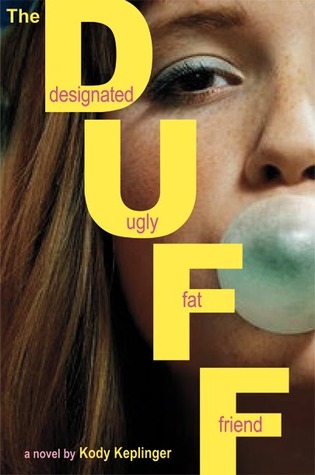 THE DUFF by KODY KEPLINGER
The only reason I even read The Duff in the first place was because I wanted to compare it to the movie (the book was better IMO). All of Keplinger's book can be considered as light reads, but I enjoyed The Duff the most! Although it does have a dark underlying tone, the humor helps to lighten it and the book ends on a happy note.
---
ENTHUSIASM by POLLY SHULMAN
This is my NUMBER ONE pick for fluff! This book can best be described as Pride and Prejudice meets A Midsummer Night's Dream. The situations that our MC find herself in are so awkward, especially since her best friend is the one who keeps getting her into these situations. I love this book so much. Seriously, it is just sugar and spice and everything nice!
---
That's all for this weeks TTT. These are all my FLUFFY recs. I usually pick these up after I've read a heavier book so I can get out of that dark mind set. They never fail to pick me up!
What are some of your favorite fluffy reads? I WANT RECS! Let me know in the comments!