Happy Tuesday!
Top Ten Tuesday is a bookish meme hosted by The Broke and The Bookish. This week's topic is Ten Books On My Spring TBR. I am EXTREMELY excited for Spring because not only do I get to break out my floral print dresses and strappy  heels, but majority of my anticipated reads are coming out this season. Some are books I have been waiting MONTHS for because the publication date kept getting pushed back! I finally get some answers dammit! 
Let's begin!
---
ONE WITH YOU by SYLVIA DAY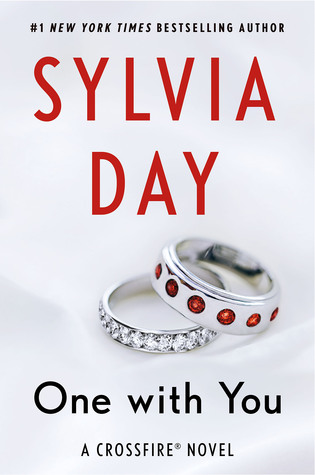 DO YOU KNOW HOW LONG I'VE WAITING FOR THIS DAMN BOOK?! Seriously, this was suppose to be a trilogy, but somehow it got expanded and turned into five books. I just really want this series to wrap up. I want Gideon to get into some fatal accident and die because I really can't stand him. Eva can do SO MUCH better than Gideon Cross.
---
SWEET VENOM by MIA ASHER 
Yet, another book I have been waiting months for. The publication date has been pushed back so many times and I really just want some DAMN ANSWERS! The cliffhanger ending has been on my mind since last May when I first read Easy Virtue. I am #TeamRonan ALL THE WAY!
---
A COURT OF MIST AND FURY by SARAH J. MAAS
I think that the second installment in the ACOTAR series is going to really divide readers as we pick a team for who we want Feyre to end up with. I'm looking forward to seeing some bloodshed as well as some steamy moments. Maas promised MORE steamier scenes and I WANT! #TeamTamlin
---
WALK THE EDGE by KATIE MCGARRY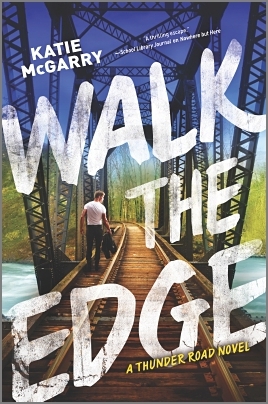 YAAS! I am so excited to read Razor's story. No one really knows much about Razor. He's the silent, but deadly type and I can't wait to see him open up and let his walls down. Plus, I get to see more of my favorite motorcycle gang!
---
THE ROSE & THE DAGGER by RENÉE AHDIEH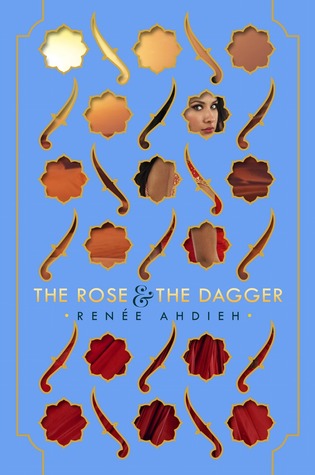 After that EPIC cliffhanger ending, I'm hoping for answers and happy endings with this one. I also want to see Shahzi SLAY the hell out of someone. I'm interested to see how Ahdieh plans to resolve the conflict in this book as Shahzi is going to have to make some tough decisions that could actually make or break a number of her relationships. Honestly though, I just want some more of the romance. GIVE ME MORE Khalid & Shahrzad!
---
CHARGED by JAY CROWNOVER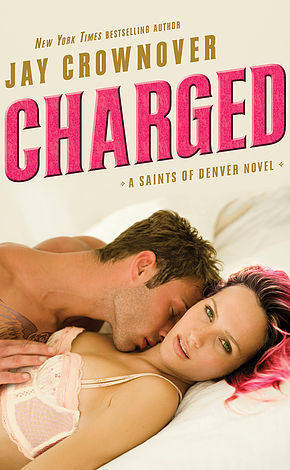 I have coined this book as Firecracker meets Cocky Bastard! Seriously, TWO Crownover books in one year? My heart CAN'T handle this! So excited to for Avett's story to find out more about this law breaker and her troubled past. I also can't wait to see the gang again. #FavoriteAuthor!
---
HUSH by E.K. BLAIR
The final installment the Black Lotus series promises to end with a BANG! I'm not ready for this, but I don't care. Bring on the twist and turns and skin crawling moments. I have lots of theories brewing about what is about the go down and I hope I'm right about them!
---
THE STAR-TOUCHED QUEEN by ROSHANI CHOKSHI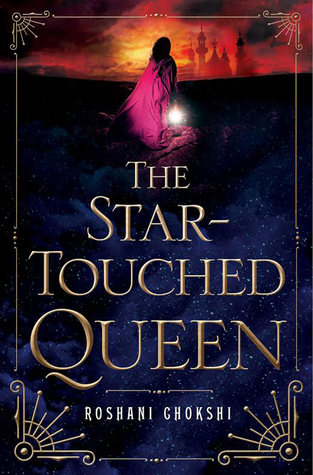 YES, another retelling! This debut has the book community flailing all-around. Beautiful writing, a smitten romance, and full of magic, I'm sure this book with soon become one of my favorites. 
---
WICKED HEART by LEISA RAYVEN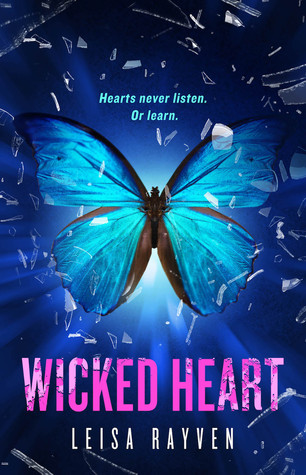 MORE, I NEED MORE of Leisa Rayven's books in my life. I do hope that there is NOT as much as angst as the previous two books in this series. That was rough. I can't go through that again!
---
SO MUCH MORE by KIM HOLDEN
A new Kim Holden book?! YES PLEASE! I haven't read the synopsis for this book yet because I want to be surprised, but I really hope it's just as good as the Bright Side duology. Crossing fingers for ALL THE FEELS!
---
That's all for this weeks TTT. Are any of these books on your Spring TBR? 
If you posted a TTT for this week, drop your link down below so I can check out what you plan to read in the upcoming months!