Hey Guys!
I was tagged by Hufsa @ The Clockwork Millennial, Jenna @ Fictional Neverland, and Deanna @ A Novel Glimpse to do the Totally Should've Book Tag! I haven't done a tag in while so I decided to change it bit! There are various forms of this tag floating around so I just randomly picked one out of the three and did it.
Let's get started!
---
TOTALLY SHOULD'VE… GOTTEN A SEQUEL:
Rainbow Rowell has stated many times that she wanted to write a sequel to Eleanor and Park, but the project was pushed aside for other works and now she just hasn't gotten around to it. I DEMAND A SEQUEL DAMMIT! I WANT TO KNOW WHAT THE THREE WORDS ARE! I WANT MY DAMN HAPPILY EVER AFTER! Sorry for raging, but that ending was brutal and I need more of Eleanor and Park in my life!
---
TOTALLY SHOULD'VE… HAD A SPIN OFF SERIES:
So this series is not actually complete yet, but I already want a spin-off series. I cannot get enough and four books will simply not suffice. I need more shenanigans, please!
---
AN AUTHOR WHO TOTALLY SHOULD'VE… WRITTEN MORE BOOKS: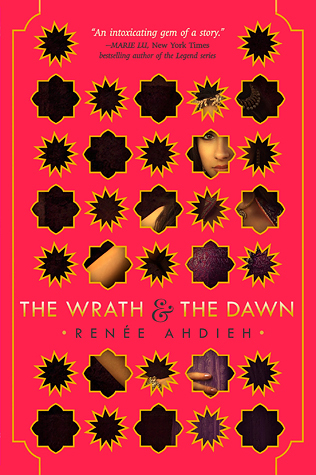 Renée Ahdieh's writing is literary art. It is beautiful and full of imagery and she has easily become one of my favorite authors. The Rose & the Dagger is one of my most highly anticipated releases and I'm sure it will not disappoint!
---
A CHARACTER WHO TOTALLY SHOULD'VE… ENDED UP WITH SOMEONE ELSE: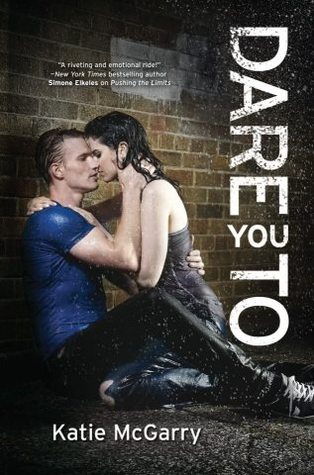 I have refused to continue the Pushing the Limits series because I felt that Beth and Isaiah should've ended up together. I just liked their chemistry in Pushing the Limits and I thought they would've ended up together. But that's just me.
---
TOTALLY SHOULD'VE… HAD A MOVIE FRANCHISE:
Don't let the covers fool you, the romance comes second to this action-packed plot! I recently got my friend hooked on this series and we both agree these books would make excellent action movies. The villains are pretty much sociopaths and they have no regard for human life. You're heart is constantly racing and there are so many stand-still moments and anything could happen. HIGHLY recommend!
---
TOTALLY SHOULD'VE… HAD A TV SHOW:
HANDS DOWN, In the Company of Killers should become a TV show! OMG, killer assassins, betrayal, complex character, and so many HOLY SH!T moments, this series will keep viewers at the edge of their seat. I would totally start watching television again if this series was turned into a TV series.
---
TOTALLY SHOULD'VE… HAD ONLY ONE POINT OF VIEW: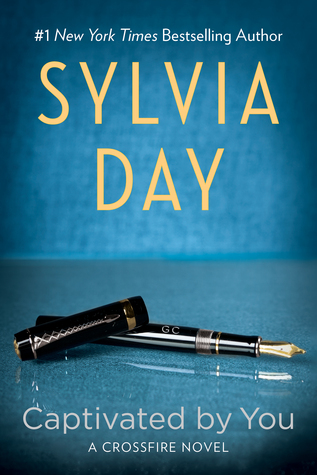 The addition of Gideon Cross's POV in this book was pointless. I hate him and I hated reading his chapters. He's a douche and needs his ego check. Ugh, I really just want to run him over with my car.
---
TOTALLY SHOULD'VE… HAD A COVER CHANGE:
The covers for the After series are a bit boring. The could've been better, although I'm not sure that it would've helped because I still hate this series with a passion.
---
TOTALLY SHOULD'VE… KEPT THE ORIGINAL COVERS:
For the new adult installment of The Mediator series, the covers were changed and I am not really a fan. I liked the old covers better and they also changed the format, making the adult installment in hardcover when the originals were pocketbooks. NO, my collection is now mismatched!
---
TOTALLY SHOULD'VE… STOPPED AT BOOK ONE:
Honestly, they should've stopped at the fanfiction. If you're a fan of this series, I am sorry, but this series is trash. My main reason for hating it is because this book does not accurately portray a BDSM relationship and basically just gives BDSM a bad name. It's not exactly like the book so if that's what you're look for then you will be disappointed!
---
I'm feeling extremely lazy, so I won't tag anyone in particular. BUT, for anyone who does want to do this tag and hasn't done so already, I OFFICIALLY TAG YOU!
Thanks for reading and TGIF!