Hey Guys!
I was tagged by Carrianne @ Carrianne's Cuppa 'n Critiques to do the The Book Pastry Tag. I've been in a bit of a reading slump so since I have no more books to review, I'm going to catch up on some tags instead! This tag is already making me hungry!
Let's get started!
---
CROISSANT: NAME A POPULAR BOOK OR SERIES THAT EVERYONE (INCLUDING YOU) LOVE
HARRY POTTER by J.K. ROWLING: I have yet to meet someone who doesn't love Harry Potter. It's basically a childhood staple for most of us bookworms and we love it to death! We simply can't get enough!
---
MACARON: NAME A BOOK THAT WAS HARD TO GET THROUGH BUT WORTH IT AT THE END
UNSPEAKABLE by MICHELLE PICKETT: This book was both beautiful and heartbreaking. It follows the story of young girl who has an abusive stepfather and no one steps in to help her until a new guy comes to town and tries to help her escape her horrible life. I wasn't expecting this book to be so emotionally draining. I was lying on the floor when I finished it, but it has a hopeful ending and I loved it!
---
VOL-AU-VENT: NAME A BOOK THAT YOU THOUGHT WOULD BE AMAZING BUT FELL FLAT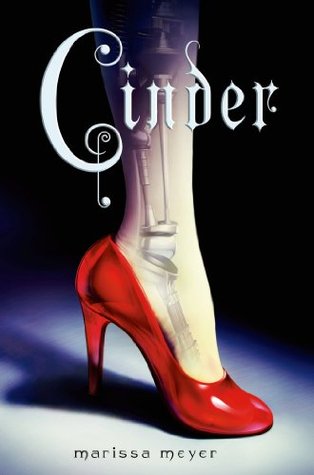 CINDER by MARISSA MEYER: Don't kill me, but I was not a major fan of this book. It was very predictable and I was expecting more and I eventually had to force myself to finish this book. I've heard that the series gets better, but at this point, I'm just not interesting in reading the other books.
---
PAIN AU CHOCOLAT: NAME A BOOK THAT YOU THOUGHT WOULD BE ONE THING BUT TURNED OUT TO BE SOMETHING ELSE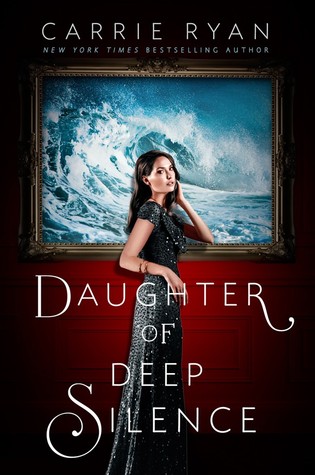 DAUGHTER OF DEEP SILENCE by CARRIE RYAN:  I went into this book expecting revenge and action, instead this was a silly little romance. That synopsis is false advertisement!
---
PROFITEROLE: NAME A BOOK OR SERIES THAT DOESN'T GET ENOUGH ATTENTION
THE ARIE CHRONICLES by DANI HART: I initially thought that this book was magical realism, but it is actually a fantasy series. The use of mythology and nature in this book is so unique. I've never read a book that uses gem stones as being an object of great power and the writing is like art, so magical and captivating, I could not put it down!
---
CROQUEMBOUCHE: NAME A BOOK OR SERIES THAT'S EXTREMELY COMPLEX
IN THE COMPANY OF KILLERS by J.A. REDMERSKI: I honestly can't rave about this series enough. The writing is amazing, full of twists and turns and the characters are so dimensional and continue to surprise me as the series goes on. READ IT!  
---
NAPOLEAN: NAME A MOVIE OR TV SHOW BASED OFF A BOOK THAT YOU LIKED BETTER THAN THE BOOK ITSELF
IF I STAY by GAYLE FORMAN: I thought the book was a bit boring. It had beautiful quotes, but it could not hold my attention. I loved the movie though and I've seen it multiple times. I really want the sequel to become a movie as well. I would love to see this story through Adam's eyes.
---
EMPANADA: NAME A BOOK THAT WAS BITTERSWEET
WHEN IT RAINS by LISA DE JONG: This book is the definition of bittersweet. Goddammit, my heart and the pain this book caused. Although there is a love triangle, there are NO TEAMS! Both guys are worthy and the ending broke me to pieces. 
---
KOLOMPEH: NAME  BOOK OR SERIES THAT TAKES PLACE SOMEWHERE OTHER THAN YOUR HOME COUNTRY
LOVE, ROSIE by CECELIA AHERN: Majority of this book takes place in Ireland, which is somewhere I've always wanted to go. 
---
PATE A CHOUX: NAME ONE FOOD FROM A BOOK OR SERIES THAT YOU WOULD LIKE TO TRY
THE WRATH & THE DAWN by RENÉE AHDIEH: Umm, hello…the food in this book sounds oh-so-scrumptious. I was basically salivating whenever they mentioned food!
---
I TAG:
Bea @ Confessions of a Pinay Bookaholic
Jenna @ Fictional Neverland
Cat @ The Book Finch
Jorelene @ Page Chronicles