Hey Guys!
I was tagged by Lauren @ Drifting Lexi to do the The Disney Book Tag. Thank you SO MUCH for the tag, Lauren! Who wouldn't want to be tagged to do a tag about books and Disney?
Let's get started!
---
THE LITTLE MERMAID- A CHARACTER WHO IS OUT OF THEIR ELEMENT, A FISH OUT OF WATER:
Vivian Bingley from Spanish Lessons (Study Abroad, #1) by Jessica Peterson
Off to a new country to spend her semester studying economics and the fine arts, Vivian is definitely a fish out of water since she does not speak a lick of Spanish and she also has no idea about what she wants to do for the rest of her life. That is, until a swoony -heartrob sweets her off her feet ;).
---
CINDERELLA- A CHARACTER WHO GOES THROUGH A MAJOR TRANSFORMATION: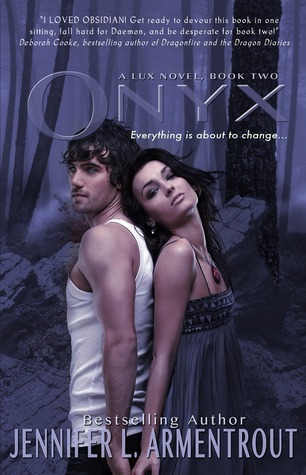 Katy Swartz from Onyx (Lux, #2) by Jennifer L. Armentrout
Taking this quite literally, but Katy from the Lux series transforms from a human to a KICKASS alien hybrid. She is fierce and knows how to use her powers and will die fighting to save the ones that she loves.
---
SNOW WHITE- A BOOK WITH AN ECLECTIC CAST OF CHARACTERS:
In the Company of Killers by J.A. Redmerski
I think it may become a common thing for me to bring up the In the Company of Killers series at least once in a tag, but these characters are simply AMAZING. So much depth and so unique. They are all villains that you would actually see want to win!
---
SLEEPING BEAUTY- A BOOK THAT PUT YOU TO SLEEP: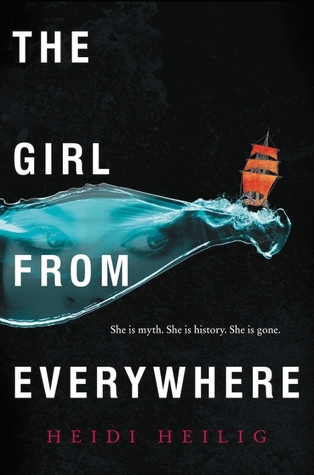 The Girl From Everywhere by Heidi Heilig
This is an unpopular opinion, but I didn't like this book. I actually read four other books while reading this book because it just couldn't hold my attention. If I'm not getting an explanation for why things are happening until the 70% mark, then that's an issue. I'm all for mystery, but simply explaining how time traveling worked in the first place would've been more helpful and I probably would've understood what the hell was going on in the first place.
---
THE LION KING- A CHARACTER WHO HAD SOMETHING TRAUMATIC HAPPEN TO THEN IN CHILDHOOD: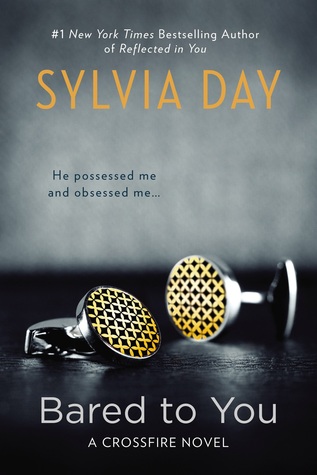 Eva Tramell and Gideon Cross from the Crossfire series by Sylvia Day 
Both Eva and Gideon have had traumatic childhoods. They work together to overcome these issues and they are still haunted by their past everyday, more so Gideon than Eva. I'm still feeling ALL THE CROSSFIRE FEELS since I recently completed this series. 
---
BEAUTY AND THE BEAST- A BEAST OF A BOOK (A BIG BOOK) THAT YOU WERE INTIMIDATED BY BUT FOUND THE STORY TO BE BEAUTIFUL: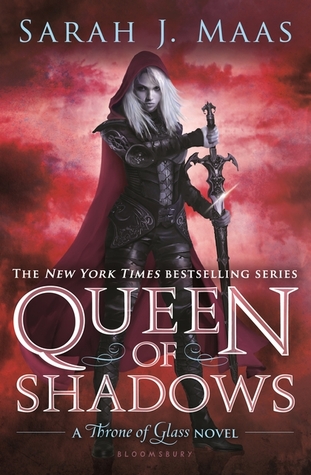 Queen of Shadows (Throne of Glass, #4) by Sarah J. Maas
This was one beast of a book. I couldn't even throw it across the room because it would've caused some serious damage. I eventually had to download the eBook as well to finish this book because the tiny font in the physical book was hurting my eyes.
---
ALADDIN- A CHARACTER THAT GETS THEIR WISH GRANTED, FOR BETTER OR WORSE:
Faith from So Much More by Kim Holden
I guess you could say that Faith did get her wish granted, in a sense. She wanted to find her birth mother and she did. It wasn't what she was expecting, but it all worked out in the end.
---
MULAN- A CHARACTER WHO PRETENDS TO BE SOMETHING OR SOMEONE THEY'RE NOT: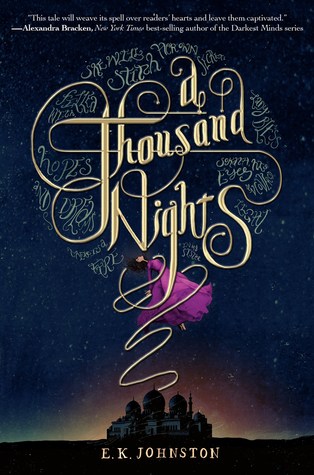 No-name MC from A Thousand Nights by E.K. Johnston
Our MC, who also doesn't have a name, pretends to be her sister so she can be taken instead to be the his new wife. It was a pretty bold move that could've gotten her killed, but with her wit and creative skills, she manages to keep herself alive and eventually returns home to her loved ones.
---
TOY STORY- A BOOK WITH CHARACTER YOU WISH WOULD COME TO LIFE:
The Marked Men series by Jay Crownover
CAN ALL THE CHARACTERS FROM THIS SERIES COME TO LIFE! My favorite series EVER, I would love to hang out with the guys and gals of Denver Colorado. I would be all tatted up with colorful streaks and I would have the best of friends. I love these characters to death!
---
DISNEY DESCENDANTS- YOUR FAVORITE VILLAIN OR MORALLY AMBIGUOUS CHARACTER:

Fredrik Gustavsson from The Swan and the Jackal by J.A. Redmerski
The prince of darkness, the Jackal, the Specialist. Fredrik is my FAVORITE morally ambiguous character. There is absolutely no excuse for the things he does and the lives he takes, but I can't help but care for him. Twisted as he is, I wouldn't change him one bit!
---
I tag:
Calliope @ Calliope the Book Goddess
Heather @ Awkward Heather
Dee @ The Bookish Khaleesi
Deanna @ A Novel Glimpse