"When people die, the world changes whether you want it to or not. Your refusal to change with it is doing nothing but hindering the future. A future you deserve."- Declan, Hush
Title: Hush
Author: E.K. Blair
Publication Date: April 12, 2016
Publisher:

 Self-published
Links: Goodreads | Amazon | Barnes & Noble 
Synopsis via Goodreads: I've come to learn there is no escaping your past.

It doesn't matter what you do, it will follow like a phantom–haunting you–reminding you.

**Due to the dark and explicit nature of this book, it is recommended for mature audiences only as some scenes may be particularly disturbing.**
The final installment in The Black Lotus trilogy picks up right where we left off, with Elizabeth still recovering from both the visible and non-visible wounds of being sexually assaulted and held at gunpoint. She has been broken down and reduced to nothing, but with a little help from Declan, he helps to put her back together. But the ultimate shock comes when Elizabeth sees the face of a man she believed to be dead. The face of a man she never thought she would see again and she is desperate need of answers, even if it means putting both her and Declan's life on the line.
"Like cannibals, we feed off each other, sharing the blood from our hearts, uniting us even more."
Hush is the third and final installment in The Black Lotus trilogy by E.K. Blair and it was one of my MOST ANTICIPATED reads for 2016. After having read the first two books, Bang and Echo, I became a bit obsessed with this trilogy because of all the twists and turns and the thrilling, dark plot. This series is most definitely not for the faint of heart, but it hit all the right marks for a reader like me who enjoys the darker reads! BUT, the final installment was just not up to par with the previous two. It fell flat, SO FLAT THAT IT DOESN'T EVEN REGISTER ON MY DISAPPOINTMENT METER! What started off with a BANG, slowly CRASHED AND BURNED and ultimately, I am a loss for words to describe my raging state of emotions!
My first major issue was with Declan and Elizabeth's relationship. While I was never was much of a fan of Declan's character, I thought the slight use of BDSM in this book was completely unnecessary, especially since Elizabeth is STILL recovering from the injuries of her assault. She is not completely right in the head, yet all Declan cares about is when he will get his next fix of Elizabeth. He is like a GODDAMN dog without a bone.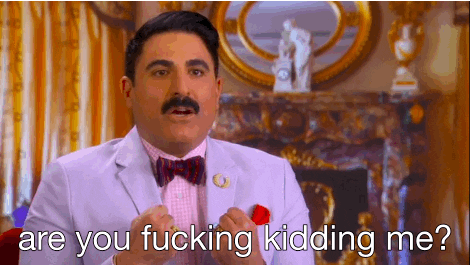 THIS ISN'T LOVE, THIS IS ONE HELL OF A TOXIC RELATIONSHIP!
The worst part is that Elizabeth feeds Declan's behavior, giving into his every need…SERIOUSLY, I liked Elizabeth better when she was pretending to be Nina. She had a backbone. She actually thought for herself and she never depended on anyone to get what she wanted. GOSH, I couldn't stand these two. WHAT A MESS!
My next issue was with the overall writing. WHERE THE HELL WAS THE PLOT?! I mean this may be more so my own fault than the book's since I had already guessed the plot twist from the beginning, but the events leading up to the big reveal were repetitive. We go from Elizabeth losing her marbles, to her and Declan finding another piece to the puzzle and then making love like wild beast. It was like a broken record. THERE WAS NO THRILL! IT WASN'T EVEN THAT DARK! Everything soon became a blur and I started to lose interest at this point.
"He knows the tar my black heart pumps. And when he speaks, I know we're one and the same— two monsters bound by one soul."
But my BIGGEST DISAPPOINTMENT has to be with the end meaning…WHAT THE FUCK WAS THAT ENDING?! I felt like I had stepped into Wonderland. NOTHING MADE SENSE!!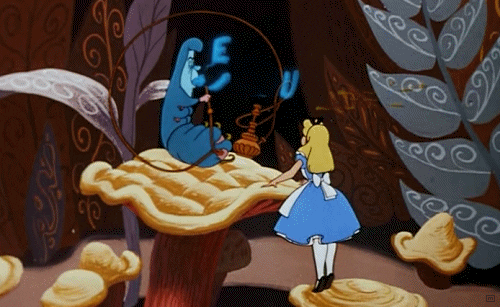 I feel played, like THIS WAS A GODDAMN CON! I felt like the ending was rushed and I feel cheated, like the author took the easy way out. There are so many unanswered questions, things that don't add up and I CAN'T BELIEVE THAT I INVESTED ALL THIS TIME into a series that left me feeling this much rage! THIS IS COMPLETE AND UTTER BULLSHIT and I am so over this trilogy.
"The ugliest parts of you are your darkest. And trust me when I tell you that I want to love all of your darkest parts. And I promise you that I will love all of your darkness if you promise to love mine too."
So at this point, I think I've gotten all my rage out. I can't even look at this book because that's how mad I am. This series started off with a bang, but I think the either the gun ran out of bullets or the trigger stalled because this book did NOTHING FOR ME! 
FINAL VERDICT: