Hey Guys!
Wrap-up time is HERE!
I decided not to make a TBR this month and I just read whatever I wanted, which was great! I think I might not even make monthly TBRs anymore because I never end up sticking to them and I like having the freedom to read whatever I want!
Let's get started!
---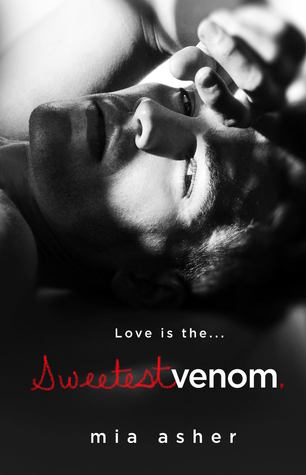 SWEETEST VENOM by MIA ASHER: I have been waiting for the release of this book for over a year! The release date kept getting pushed back and I was becoming impatient, but it was SO WORTH IT in the end. I loved how it Blaire's story was wrapped up and I can't complain. Full review HERE.
---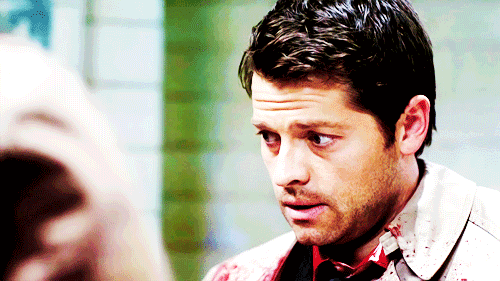 SO MUCH MORE by KIM HOLDEN: After completely falling in love with the Holden's Brightside duology, I was really excited to read her latest release. I was a bit disappointed with this book and even though it was beautifully written, I wanted more of a plot. It felt a bit rushed to be honest. Full review HERE.
---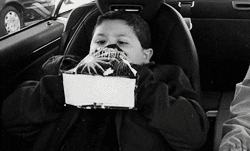 TOO LATE by COLLEEN HOOVER: OMFG, COLLEEN HOOVER WROTE A WATTPAD STORY & IT WAS FREAKIN' CRAZY!! Far from her usually fluff, Too Late was dark and twisted, filled with so many 'WHAT THE FUCK' moments. I HIGHLY recommend to fans of the dark reads, but not so much to fans of CoHo because not everyone can handle the craziness! Full review HERE.
---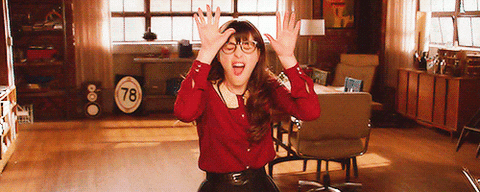 ONE WITH YOU by SYLVIA DAY: I waited TWO YEARS for this damn book and I had set the bar high because the previous installment in the Crossfire series was a complete fail. Luckily, the final installment wrapped up the series quite nicely. Things didn't end how I thought they would've, but I kind of liked it. I suggest everyone skip FSOG and read the Crossfire series instead because Eva Tramell is everything Anastasia Steele wishes she could be! Full review HERE.
---
DID I MENTION I LOVE YOU? by ESTELLE MASKAME: The first installment in the DIMILY trilogy fell a bit flat, but that's to be expected with most published Wattpad books. I just couldn't connect with any of the characters and the overall story. Don't get me wrong, it's a good story, full of angst, but just not for me. Full review HERE.
---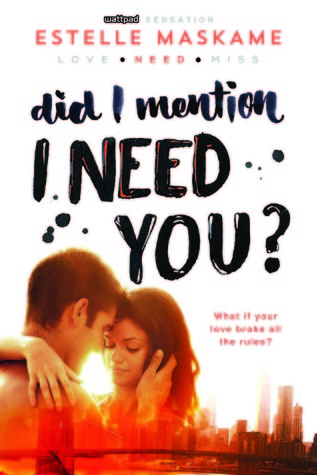 DID I MENTION I NEED YOU? by ESTELLE MASKAME: The second installment in the DIMILY trilogy was better than the first! I liked most of characters, but I really can't stand the MC for this book. She better pull it together in the last book and stop being annoying. PLUS, THE CLIFFHANGER! I NEED BOOK 3 NOW!! Full review HERE.
---
HUSH by E.K.BLAIR: Honestly, I have never been this PISSED OFF by a book before, but I can't even think about the mess that was Hush. Seriously, a series that started off so strong with so much potential does not deserve an ending like this. Full review HERE.
---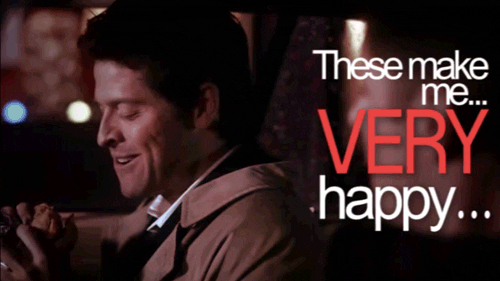 DARK NOTES by PAM GODWIN: Oh, erotica…why do I read these things? Dark Notes was a decent book. I like the female lead and her story, but gosh that alpha male wannabe had to go! Full review HERE.
---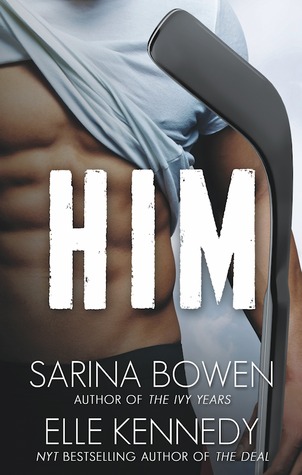 HIM by SARINA BOWEN & ELLE KENNEDY: AHH, more M/M romances! I love the Him series! I love Ryan and Jamie. I just—*squeals fangirl nonsense*. Full review HERE.
---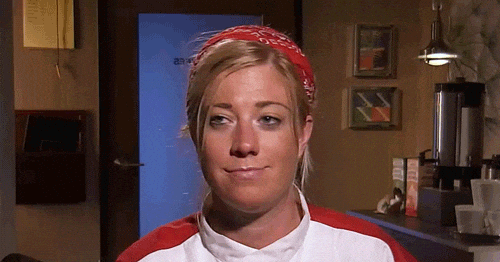 WILD SWANS by JESSICA SPOTSWOOD: I LOVED this upcoming YA release. Beautiful and simple, everything I like about YA. Full review HERE.
---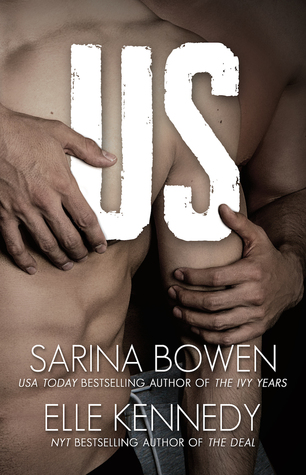 US by SARINA BOWEN & ELLE KENNEDY: Just as amazing as the first book and Jamie and Ryan have made it onto my favorite OTP list. I just can't get enough of them! I NEED the wedding to happen NOW! WHERE IS MY INVITE?! Full review HERE.
---
BROKEN by NICOLA HAKEN: Oh my god, this book tore me to pieces. It's so dark and heartbreaking, yet so realistic. It is a beautiful M/M romance that deals with mental illness and if you think you can handle it, I would HIGHLY recommend checking this book out!
---
I think I had a pretty good reading month, but I am getting ready for May. ACOMAF will be released soon and damn this book better be good, or else…
If you posted a wrap-up, drop your links down below so I can check them out!