"He did not belong to her. And she did not belong to him. It was never about belonging to someone. It was about belonging together."- The Rose & the Dagger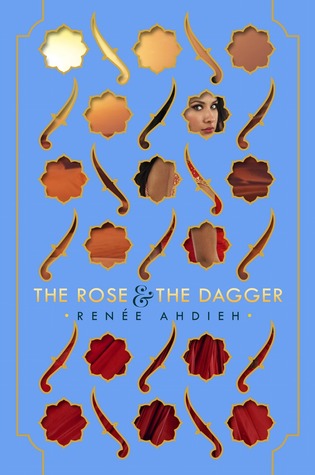 Title: The Rose & the Dagger
Author: Renée Ahdieh
Series: The Wrath & the Dawn
Publication Date: April 26, 2016
Publisher: G.P. Putnam's Sons Books for Young Readers
Links: Goodreads | Amazon | Barnes & Noble | Book Depository
Synopsis via Goodreads: I am surrounded on all sides by a desert. A guest, in a prison of sand and sun. My family is here. And I do not know whom I can trust.


In a land on the brink of war, Shahrzad has been torn from the love of her husband Khalid, the Caliph of Khorasan. She once believed him a monster, but his secrets revealed a man tormented by guilt and a powerful curse—one that might keep them apart forever. Reunited with her family, who have taken refuge with enemies of Khalid, and Tariq, her childhood sweetheart, she should be happy. But Tariq now commands forces set on destroying Khalid's empire. Shahrzad is almost a prisoner caught between loyalties to people she loves. But she refuses to be a pawn and devises a plan.

While her father, Jahandar, continues to play with magical forces he doesn't yet understand, Shahrzad tries to uncover powers that may lie dormant within her. With the help of a tattered old carpet and a tempestuous but sage young man, Shahrzad will attempt to break the curse and reunite with her one true love.
This is the tale of a boy, a king, cursed by a father's grief. This is the tale of a girl, a heroine, willing to do whatever it takes to protect the one she loves. In the mist of magic and chaos, a boy-king and his queen will fight to break a curse to free a city, all in the name of true love.
"I think beauty is rarely worth the trouble. But I am worth a great deal more than what you see."
The Rose & the Dagger was my MOST ANTICIPATED YA RELEASE for 2016. After The Wrath & the Dawn ended with such an EPIC CLIFFHANGER, I needed to know what was going to happen next. I needed to know that Shazi and Khalid were safe. I needed a GODDAMN HAPPILY EVER AFTER! The Rose & the Dagger exceeded all my expectations and this BEAUTIFUL book DID NOT DISAPPOINT!
The writing was EXCEPTIONAL! It was art, in the form of words. Full of imagery and enchanting tales, Renée tells a story of a boy-king and his fierce queen and their fight to break a curse to save the city. While this book was more action-packed than the first, I loved how Renée still manages to weave in a tale or two into the story. Shazi has a knack for telling stories and I love how she uses them to get her out of trouble. The action was INTENSE! There were so many *CLUTCHES HEART* moments and I could not breathe. With so many twist and turns, I was always kept on my toes. When you think your faves are safe…THINK AGAIN!
This book had some pretty DAMN GOOD betrayals. Trust NO ONE going into this book because these characters will surprise you.
Speaking of characters, we are introduced to a number of secondary characters in this book. Some of these secondary characters were stepping out of line and I wanted to pull out my dagger and take it to their throats. My favorite secondary character is Shazi's sister, Irsa. Though she is young, she is brave. Her relationship with Shazi was rocky at the beginning since they were learning to trust each other again, but they become close one again by the end of the book. I also completely ADORE Rahim and Irsa, but I can't say anything else about this ship because of the spoilers. Let's also not forget Despina, who dropped one hell of a bombshell and caused quite a stir for our main characters. *SLOW CLAPS* for that twist!
"That peace you seek is here. Fight for it. I'll fight for it with you. I'll do whatever it takes. I want to live. You are where I live."
Now for the good stuff. Shahrzad Al-Khayzuran is a FORCE TO BE RECKONED WITH! Right from the first page, Shazi was pulling out her dagger, threatening everyone who stood in her way and she showed that she was not going to go down without a fight. GOSH, I LOVE HER SO FREAKIN' MUCH! She's so quick on her feet and selfless. Even though no one believed her when she said that Khalid was not an evil king, she still kept trying to prove them wrong. Her determination is admirable.
 Khalid Ibn Al-Rashid, a man of few words, yet when he speaks he is heard. I really enjoyed seeing more of Khalid in this book because I felt like we didn't get enough of him in the previous book. Khalid was ready to die at any moment, willing to die for Shazi. That's TRUE LOVE right there!
SHAZI & KHALID WERE ONE HELL OF A DYNAMIC DUO! The romance was so SWOONY & SWEET and…
But that ending…WHY?! That's all I'm going to say.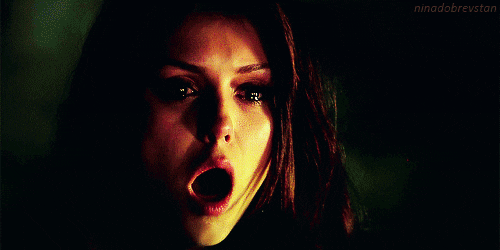 "It does not take courage to kill. It takes courage to live."
I'm so sad that this is just a duology. I NEED MORE! I want more installments, one for Despina, Irsa, Tariq, and whoever else there is. Honestly, if you haven't read this duology yet, WHAT ARE YOU WAITING FOR because you're seriously missing out on one hell of an amazing story!