Hey Guys!
WWW Wednesday is a weekly meme hosted by Sam @ Taking On A World Of Words. Simply answer the following questions:
♥ What have you recently finished reading?
♥ What are you currently reading?
♥ What do you think you'll read next?
---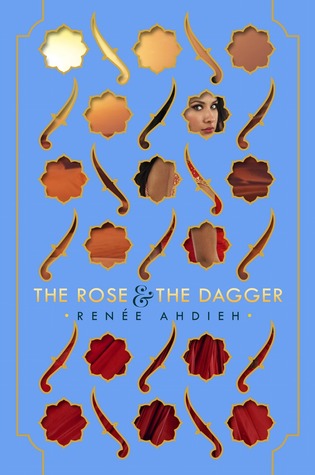 The Rose & the Dagger by Renée Ahdieh
I am still NOT over this book! I really want more books because there are so many more stories to be told. I think this may be my FAVORITE fantasy series ever! Full review HERE.
Oleah Chronicles: Justice by Michelle Johnson
Justice is the second installment in the Oleah Chronicles. I read the first book last year and enjoyed it and I'm excited to see what happens next. I'm only a few chapters, so I'm still trying to get a feel for this book. I just hope it doesn't fall flat…
Behind the Hands That Kill by J.A. Redmerski
Ok, the caps will be needed for this one…REDMERSKI ANNOUNCED THAT THE SIXTH BOOK IN THE ITCoK SERIES WILL BE RELEASED BEFORE THIS WEEKEND AND I AM CURRENTLY FREAKING OUT BECAUSE THIS IS MY SECOND FAVORITE SERIES EVER AND I NEED THIS BOOK!!!! I've pushed back ACOMAF so I can mentally prepare myself for this book and go over everything that has happened in the previous books. I have never been this excited for a release and the suspense is KILLING ME!
---
To everyone already reading ACOMAF, I envy you because I probably won't get to it until next week. There are seriously TOO MANY books releasing this month. I need these publishers to coordinate their release dates better!
What are you guys reading this week? Leave me your links down below!