"I was not a pet, not a doll, not an animal. I was a survivor, and I was strong. I would not be weak, or helpless again. I would not, could not be broken. Tamed."- Feyre, A Court of Mist and Fury
Title: A Court of Mist and Fury
Author: Sarah J. Maas
Series: A Court of Thorns and Roses
Publication Date: May 3, 2016
Publisher: Bloomsbury USA Childrens
Links: Goodreads | Amazon | Goodreads | Book Despository 
Synopsis via Goodreads: Feyre survived Amarantha's clutches to return to the Spring Court—but at a steep cost. Though she now has the powers of the High Fae, her heart remains human, and it can't forget the terrible deeds she performed to save Tamlin's people.

Nor has Feyre forgotten her bargain with Rhysand, High Lord of the feared Night Court. As Feyre navigates its dark web of politics, passion, and dazzling power, a greater evil looms—and she might be key to stopping it. But only if she can harness her harrowing gifts, heal her fractured soul, and decide how she wishes to shape her future—and the future of a world cleaved in two.

With more than a million copies sold of her beloved Throne of Glass series, Sarah J. Maas's masterful storytelling brings this second book in her seductive and action-packed series to new heights.
A Court of Mist and Fury, the sequel to A Court of Thorns and Roses, pick ups right where we left off. Feyre, once human, has now been made into a powerful immortal who yields the powers of the High Faes. She is engaged to Tamlin, High Lord of the Spring Court. She has everything that she has ever dreamed of, but perfection is still out of reach. Rhysand, High Lord of the Night Court, has not forgotten the bargain he and Feyre made and has come to collect his dues as Feyre must spend one week every month at the Night Court. But that is not all, there is a war coming, one that will affect both Faes and humans. Sacrifices will be made, sides will be drawn, and the Feyre must use her new powers to defend those she loves, even if it costs her her life.
"You are no one's subject."
A Court of Thorns and Roses was the FIRST EVER fantasy I ever read (besides HP) and I really enjoyed it. But I have to say, I enjoyed A Court of Mist and Fury SO MUCH MORE. This beast of a book was absolute perfection and I NEED MORE of the Night Court in my life!
The world building was AMAZING. Not only do we get to see and experience the  Court of Nightmares, but we learn that there is also a whole other world that is part of the Night Court that is kept hidden, tucked away and only known to those who protect it. The Court of Dreams, also known as Velaris, is STUNNING and it is the only safe place in Prythian that has not been touched by darkness.
We also get to see a bit of the Summer Court and the Hybern castle, where basically ALL HELL BREAKS LOOSE. I hope that in the next installment, we get to see some of the other courts and even though I would like it to remain a secret, I would want to see how other Faes would react once they learn about the city of Velaris. Hopefully, it still remains a safe place!
We are also introduced to great new cast of characters and I ABSOLUTELY LOVE ALL the members of Rhys's inner circle. Cassian, Amren, Azriel and Mor are thick as thieves and are all willing to risk their lives for their kingdom and High Lord of the Night Court. They are definitely a strange bunch, all with unique and big personalities, but they manage to make a great team. Mor has to be my favorite out of all of them. Her story is heartbreaking, but I admire her strength. With all the shit that's been handed to her, she still has this ability to love fiercely. She is welcomes Feyre with open arms and their friendship was the best! I can't wait to see more of these two together, kicking ass and taking names!
"Love— love was a balm as much as it was a poison."
I have to say, I'm impressed with Feyre as a character. She grew so much in this book and has fully transformed into one BADASS HIGH FAE. At the beginning, Feyre is suffering with symptoms of PTSD. She feels alone, trapped and has no one to turn to. Tamlin believes that the best way to help, to keep her safe, is by keeping her locked up, but it only increases her anxiety and leads her to leaving the Spring Court. She is STRONG-WILLED  and DETERMINED and even though she is scared, she doesn't let that fear hold her back. She learns how to protect herself and starts to put herself back together, piece by piece. She is truly a HIGH LADY in her own right and her compassion and heart will make her a one HELL OF A QUEEN.
Tamlin, you misogynistic ass. I really don't understand why anyone is surprised by his behavior because HE WAS this controlling in A Court of Thorns and Roses. He never wanted Feyre to see certain parts of the Spring Court. He always told her what to do and he withheld information from her. He never saw her as his equal and quite frankly, he doesn't deserve her. 
Rhysand, BE STILL MY BEATING HEART! I know that most readers view Rhys as some type of villain, but I never saw him as one. We are only made to think he is a villain because of what other characters have stated previously. After getting to know more about Rhys, understanding his pain and seeing where his heart lie, I realized that he was never a villain to begin with. He only did the things he did so he could protect his people. He is a selfless ruler, one who is willing to die in order to keep his people safe and he deserves Feyre because they are one in the same.
Now let's get to the nitty-gritty. The part that got everyone loves or hate, THE ROMANCE. DAMN, I'VE NEVER SEEN A SHIP SINK THAT FAST BEFORE! The Faylin ship never stood a chance! I really don't understand what the fuss is all about. I really like Rhys and Feyre together because they two halves of a whole. He pushes her and never doubts her decisions. He never leads her, he walks besides her because they are equals. They save each other in the end and that's what a being a couple is all about. They are a team and they are a FORCE TO BE RECKONED WITH! So please, to all the Rhys haters: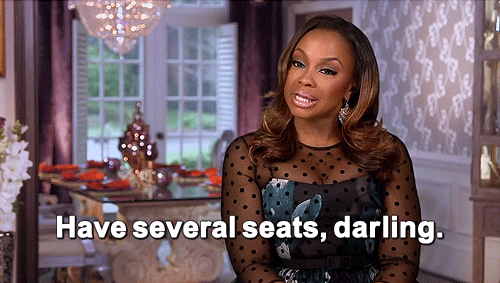 Also, the passion between these two are HOT! LIKE, TURN ON THE A/C, FANS SELF AND FALLS OVER HOT! I need more of this in the third installment. 
"He thinks he'll be remembered as the villain in the story."
A Court of Mist and Fury went well beyond my expectations. The ending was such a total MINDFUCK and I didn't see things panning out this way. That betrayal came out of no where, along with several other plot twists and it will be interesting to see how they play out. I am so scared because I'm pretty sure several characters will die in the next book and I'm crossing all my fingers and toes that none of my faves are hurt. A war is coming and I am not prepared!
PLEASE MAAS, SPARE MY HEART AND HAVE MERCY ON MY FAVES!