"I'm not saying goodbye, because this isn't over. One day, fate's going to fix this. Bring us back together. I believe that."- Liam, Wicked Heart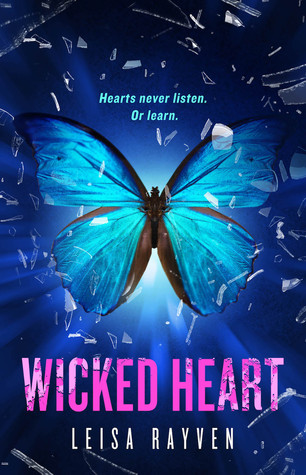 Title: Wicked Heart
Author: Leisa Rayven
Publication Date: May 17, 2016
Publisher: St. Martin's Press
Links: Goodreads | Amazon | Barnes & Noble | Book Depository
*I received an ARC from Netgalley in exchange for an honest review.*
Synopsis via Goodreads: "Hilarious, heartwarming and unique, the Starcrossed series is highly recommended." –USA TODAY

The one guy she can't have is the one she can't forget.

Liam Quinn is one of the biggest movie stars in the world…and the only man Elissa Holt has ever truly loved.

After being out of her life for six years, he and his gorgeous fiancé are set to star in the new Broadway show Elissa is stage managing. The only trouble is, when late night rehearsals bring Elissa and Liam together, the line between what is and what could have been gets blurred. Now one moment of weakness is about to create a scandal that will echo around the world.

Elissa knows that falling for Liam again would be a tragedy in the making, but as any good romantic knows, love doesn't always follow the script.

"With the perfect balance of humor, steam, angst and impossible to put down, Leisa Rayven is a gifted storyteller, and Wicked Heart is truly exceptional." –NATASHA IS A BOOK JUNKIE
Tired of her leading men always dumping her for their leading ladies, Elissa Holt swears off dating actors ever again. That is, until she meets Liam Quinn, a hopeless romantic who believes that he and Elissa are meant to be. But their relationship is put on hold after Liam lands his big break and heads out to Hollywood to make a name for himself.
Six years later, Elissa is the stage manager of a new Broadway show, starring Liam Quinn and his beautiful fiancé, Angel Bell. Despite being apart, Elissa and Liam's feelings for one another have not change. Are these two willing to risk it all for a second chance, or will rules of the heart stop Elissa from making the same mistake twice?
"Sexual frustration is one thing. Relationship frustration is another. Both together make people like me do stupid, desperate things. Things they end up regretting."
I first read the two previous installments in the Starcrossed series a few months ago and completely fell in love with the story of Cassie and Ethan. I'm not usually a fan of angsty romances, but Leisa Rayven somehow managed to grab my attention and I could not put these books down! I love how unfiltered her writing is and her characters are relatable. Seriously, there are so many LAUGH OUT LOUD moments while reading her works. The third installment, Wicked Heart, follows the story of Elissa and Liam, and by far, this book has to be my FAVORITE in the series.
This book made me cry, IN PUBLIC! I was not expecting tears, especially since I didn't cry while reading the two previous books. I think the reason maybe the fact that there is a bit more conflict in this book than there was in the previous two. Liam and Lissa are trying to find some way to be together. Liam is also battling his own personal demons from the past and is trying to deal with the craziness that comes with being famous. Liam and Lissa's story just pulled at my heart strings and had me praying that there would be some type of happily ever after. The PLOT TWIST was great and entertaining and it affected me more so than I thought it would because characters I initially didn't like became characters I loved!
Our two main side characters, Josh and Angel were a RIOT! I could not stop laughing whenever I read a scene with these two. You would think that one would not like Angel, especially since she is the main reason for why Liam and Lissa can't be together, but it is really hard to hate her. She's ditzy and doesn't really pay much attention to what is going on around her, but she's a great friend and she surprised me in the end. Josh, Lissa's long time best friend and co-worker, looks out for her and keeps her balanced. I could not get enough of Josh and I really want him to have his own story. With the way things ended for him, I think another story is a MUST!
"Love is an asshole. It doesn't care about people's plans. It's never convenient. It crawls inside you at the most ridiculous times and makes you feel, whether you like it or not. And even long after the time when you should have learned to stop loving someone, it just keeps holding on to them."
I swear, Leisa Rayven is the QUEEN of angsty romance. This book had SO MUCH ANGST, I COULD NOT HANDLE IT! These two were ON FIRE! One little spark and BOOM, WILDFIRE! Their passion could not be contained and I couldn't be more satisfied with the romance. The pacing was great, not two fast and Liam and Lissa took their time to find their way back to each other.
I adore Lissa and loved reading this book from her POV. At the beginning of the book, she is guarded. All her defenses are up and she is not willing to hear Liam out. But slowly, he starts to pick away at her walls and she eventually lets her guards down. She doesn't let anyone take advantage of her, even after things started to spiral. She held her head high and she fought back.
I initially didn't like Liam because he's kind of a jerk, but that plot twist led me to having a change of heart. He's not the asshole he makes himself out to be. He had good intentions, it's just that his plans ended up hurting the one person he cared for the most. Don't write him off just yet!
Then ending was BEAUTIFUL! NO DRY EYES IN SIGHT!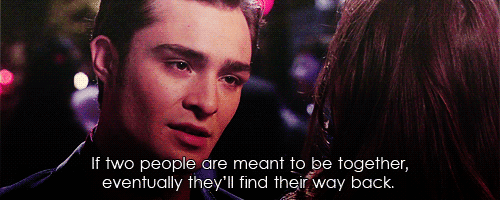 "But the one thing you're absolutely not allowed to give up on is true love. When you find it, you should grab it with both hands and never let it go, because although it might not always be easy or convenient, it's worth it."
Wicked Heart was a beautiful and sweet second chance romance filled with all the angst. I loved this book so much, I was hugging my eReader when I finished. Leisa Rayven is truly an entertaining story teller and I can't wait to read more books written by her. BRING ON THE ANGST. I AM READY!