Hey Guys!
WWW Wednesday is a weekly meme hosted by Sam @ Taking On A World Of Words. Simply answer the following questions:
♥ What have you recently finished reading?
♥ What are you currently reading?
♥ What do you think you'll read next?
---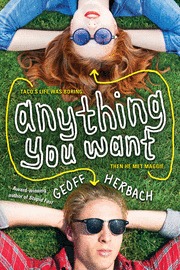 Dear Heart, I Hate You by J. Sterling
Anything You Want by Geoff Herbach
I intially thought that Dear Heart, I Hate You would be some type of twisted love story, but this was such a fluffy read. It's an adult romance that follows two workaholics who meet and are attracted to each, but distance and their career driven personalities keep them from being together. I don't usually like adult romances, but this was a great and relatable read and I definitely recommend checking this one out. Review to come.
I didn't really enjoy Anything You Want. I was excited that this was a YA written from a male POV and while this book was funny, I just couldn't connect with any of the characters. I was suppose to have my review up sooner, but my current read will not let me put it down. Review to come.
Stay Until We Break by Mercy Brown
EEEPPP!!!! I was so excited to receive an ARC of Stay Until We Break. I read the first book in the Hub City series, Loud is How I Love You last year and despite my minor issues, I was still interested in reading more from Brown. I am so surprised with this book because all those issues I had with the writing in the previous book are not present in this book. I really feel like this will be a five star read. I'm getting spoiled with all the five star reads lately. The only minor complaint I have is that this is series is only published as ebooks. I WANT PHYSICALS SO I CAN DISPLAY THOSE PRETTY COVERS!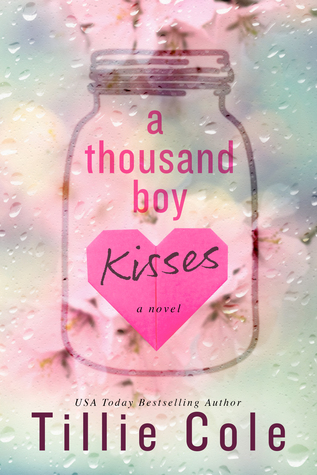 The Art of Not Breathing by Sarah Alexander
A Thousand Boy Kisses by Tillie Cole
So I had every intention of starting The Art of Not Breathing, and I will after I finish Stay Until We Break.
Isn't the cover for A Thousand Boy Kisses so adorably cute?! Since I don't have to work this weekend, I'm squeezing in some fluffy YA and I hope this book is as cute as it's cover!
---
What are you guys reading this week? Leave me your links down below!