Hey Bloggers!
Welcome back to:
Rants & Rambles is a weekly feature where I share my own personal thoughts and opinions about both bookish and blogging related topics. As stated, these are MY OWN opinions and while you can choose to disagree with it, I hope that you at least respect it.
---
This week on Rants & Rambles I want to discuss:
It's the start of a new month and we all know what that means…a NEW MONTHLY TBR! I love seeing what other bloggers plan to read for the month, especially if they plan to read books I've already read because then we can discuss our thoughts together. What's even better than that is if I see another blogger planning to read a book I also plan to read during that month because that means IMPROMPTU BUDDY READS!
But wait a minute Ari— you haven't had a monthly TBR since March…
Now, this isn't a discussion about throwing hate at monthly TBRs. I think that for many bloggers, monthly TBRs are an effective way to organize one's reading, especially when the ARCs starts to pile up. I definitely see the perks of creating TBRs as it gives one an idea of what their reading schedule will look like for the upcoming weeks. But for a reader like me, monthly TBRs have proven to be quite limiting and have put a damper on my overall reading experience.
I never made monthly TBRs before I started blogging. My eReader was always stocked up with books so when I finished one book, I randomly started another. I never put much thought into what I wanted to read next. But when I started blogging, I thought that making monthly TBRs would help me to be more of an efficient blogger. Organization is key, right?
I was clearly going against my own nature because I am the FURTHEST thing from an organized individual. I've always worked best in the mist of chaos. I rarely ever plan things out because I'm so indecisive. I can never make up my mind and just stick with something. So why did I think that making a reading schedule would be for me? I AM A MOOD READER THROUGH AND THROUGH and I have come to accept this.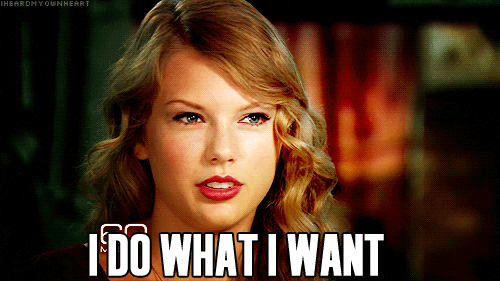 I've found that by NOT making a monthly TBR, I have become more of an EFFICIENT reader. I read so much faster and I enjoy the reading experience much more because I don't have to worry about getting to the next book on the list. It's a bit freeing being able to just go with the flow and read whatever I want. I really don't miss having to sit down at the beginning every month and try to decide what I was going to read. Going in blind works just fine for me.
So what about ARCs and review books? I've found that my mood reading has actually proven to be helpful in controlling the urge to request books. I now only requests ARCs for books I know for sure I will read and enjoy. This girl just doesn't have time to spend reading books she won't enjoy. The TBR list is already long enough!
---
It wasn't an easy decision to make, but deciding to abandon the monthly TBR has worked better for me in the long run. I'm not trying to convert any other readers to my rebellious bookworming ways, but I do urge you all to give it a try to see how freeing it can be to not have your reading schedule planned out. Sometimes chaos can be a beautiful thing my friends!
That is all for this week's Rants & Rambles. I hope you enjoyed my random thoughts!
Are you a mood reader?
Let me know in the comments!