Hey Guys!
WWW Wednesday is a weekly meme hosted by Sam @ Taking On A World Of Words. Simply answer the following questions:
♥ What have you recently finished reading?
♥ What are you currently reading?
♥ What do you think you'll read next?
---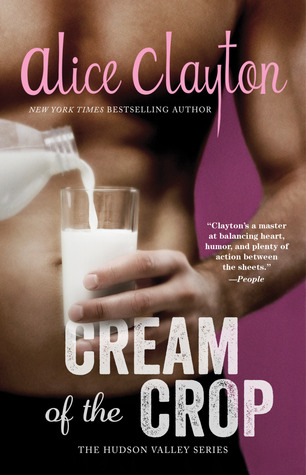 Cream of the Crop by Alice Clayton
Bittersweet by Sarina Bowen
I enjoyed Cream of the Crop a lot more than Nuts mainly for the MC. Natalie was such a fun character and I absolutely admire her confidence. Honestly, if it weren't for her, I would've probably rated this book 3-stars. Review to come.
OMFG, I COMPLETELY AND UTTERLY ADORE BITTERSWEET! I am still not over this sweet, simple, and steamy romance. I just want to hop in my car and head up to Vermont to find myself a hot farmer! I will never look at apples the same way again. Review to come.
---
Right of First Refusal by Dahlia Adler
I decided to binge read the rest of Radleigh University books since they are super quick reads and I am liking Right of First Refusal, but not loving it as much as the first book. Sequels are always either a hit or miss, and I just feel like the plot is lacking and the characters are a little bland.
---
Unbreak My Heart by Nicole Jacquelyn
I didn't plan to read this book, but after seeing Unbreak My Heart shelved as a 'tear-jerker' on GR, I decided to check this book out. I've heard nothing but good things so far, so hopefully this lives up to the hype.
---
What are you guys reading this week? Leave me your links down below!