THE DAYDREAMING BOOKWORM IS NOW ONE YEAR OLD!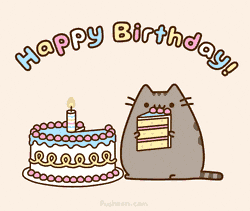 WOW, HOW THE TIME HAS FLOWN! Round of applause to ME for actually sticking with something and NOT HALF-ASSING IT! Blogging has honestly changed my life and I am so happy I made the decision to create my own site! The Daydreaming Bookworm started out as being nothing more than just a creative outlet. Just me in my little corner of the interweb chatting about books. I never thought it would grow into what it is today. THE BOOK COMMUNITY ROCKS!
---
I've already done an in-depth discussion post about the 8 Things I've Learned Since I Started Blogging, which you should all check out, but I wanted to talk about things I've learned about myself as a reader. It's been quite an interesting year so far when it comes to reading. I've only started reading again about 18 months ago and I've found that I have easily slipped back into my old ways which THANK GOD for because if I had lost my speed reading abilities I would've been pissed 😂. 
♥ Ebooks are my best friend. Never thought I would like them but those suckers are a steal and so convenient. I am never without a book!
♥ New Adult is probably my favorite genre and I have no shame in the fact that I love the smutty reads. I've also learned not to judge a book by it's cover because NA even though NA has some awful covers, they have some great stories.
♥ Fantasy is a KICK-ASS genre and I am so pissed that I spent years avoiding it. I definitely plan on reading more fantasy books in the future.
♥ I've also learned that over time, your reading taste WILL change and that's okay. I've had a bit of a rough time when it comes to the YA genre this year. I've taken a break from reading the genre because I've just not been connecting with it. I'm not going to lie, sometimes I feel a bit disconnected with the book community since YA is the popular genre, but I can't force myself to read books I have no interest in. I'm just going to read what I want and hopefully soon, me and YA can reconnect again!
---
There is always room for improvement and I am excited to see where my blog goes from here!
♥ I hope to just keep on blogging, bettering my reviews and read more amazing books!
♥ My Rants & Rambles feature has really taken on a life of it's own and I'm excited to start more conversations with all of you. They are definitely fun to write and they allow me to be as sassy as I want!
♥ I kind of want to get better at interacting on Twitter. It's funny because I'm such a loud mouth in real life, but I'm quiet as a mouse online 🙈. I will try to be more vocal, it WILL HAPPEN!
---
♥

Both giveaways will end on July 14, 2016, 12:00 AM EST.
♥

18 and over, unless you have parental permission.
♥

Both giveaways are INTERNATIONAL as long as Book Depository ships to you! I will not be accountable for lost or damaged products.
♥

There will be TWO giveaways! You are entitled to enter both giveaways. There will be one winner per giveaway. Winners are chosen at random and will be selected via Rafflecopter.
♥

Winners of each giveaway will be contacted via email. If no response is received within 48 hours, another winner will be selected at random.
♥ ABSOLUTELY NO GIVEAWAY ACCOUNTS!
GIVEAWAY 1: Win a Pre-order of an Upcoming Release of Your Choice!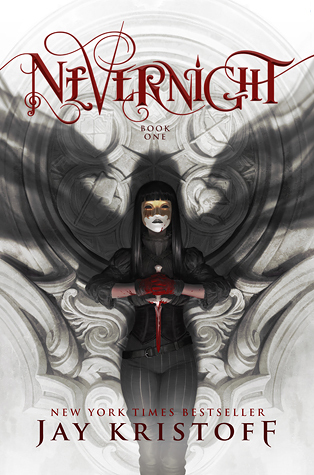 There are so many amazing upcoming releases and one lucky winner will receive a preorder of an upcoming release of their choice (via TBD)! Which release are you most excited for?
CLICK HERE TO ENTER GIVEAWAY ONE
---
GIVEAWAY 2: Win a $25 Gift Certificate to Society 6 or Redbubble!
Need a new mug for your bookstagram shot? Or how about a new tote bag to help carry all those books? One winner will receive a $25 Gift Certificate (via email) to either Society 6 OR Redbubble (you choose!) to spend at their favorite online shop!
CLICK HERE TO ENTER GIVEAWAY TWO
---
I also wanted to give an EXTRA SPECIAL THANK YOU to everyone who follows my blog, comments, takes the time to even glance at my posts. I probably wouldn't continue blogging if it weren't for all of you guys, SO THANKS! 😘💕