Hey Bloggers!
Welcome back to:
Rants & Rambles is a weekly feature where I share my own personal thoughts and opinions about both bookish and blogging related topics. As stated, these are MY OWN opinions and while you can choose to disagree with it, I hope that you at least respect it.
---
This week on Rants & Rambles I want to discuss:
It's the start of July, which marks the beginning of my TWO MONTH binge of re-reading books. I AM A HUGE FAN OF RE-READING BOOKS! If you think your re-reading game is strong, I'm pretty sure I have you beat. Although I set aside time to re-read certain books during the summer months, I actually re-read books throughout the whole year. For example, I re-read The Score by Elle Kennedy on Thursday as a quick break from Nevernight because I was missing my contemporaries. I didn't want to start a new book since Nevernight is quite dense, so a quick re-read about one of my favorite OTPs gave me my contemporary fix so I could continue with Nevernight.
But during the summer, I take time to re-read specific books from my favorite authors and a few from my favorite series. My TOP three books I always re-read are all by Sarah Dessen and they are: The Truth about Forever, Just Listen, and This Lullaby. I pretty much know these three by heart you guys, I kid you not! I simply can't get enough of my favorites so setting aside time to re-read them gives me so much joy. Here are a few perks to being a re-reader.
RELIVING ALL THE GODDAMN FEELS
DO YOU KNOW THE ROLLERCOASTER OF EMOTIONS I EXPERIENCE WHEN RE-READING MY FAVES?! I am all over the place like a child in a candy store when re-reading my favorite book because I always become overwhelmed with the feels. Seeing my favorite ship set sail, re-reading all my favorite lines, the happily ever afters, I love it all! There is NO SUCH THING as TOO MUCH OF A GOOD THING!
When re-reading a book, I always try to look at the story from the perspective of a different character. I've found that this is actually quite helpful when it comes to spotting new details. It has even helped me to better understand plot twist and the reason why certain events had to occur. I did this when I re-read Crown of Midnight by Sarah J. Maas to understand the death of a certain character (still not over this, btw) and now I understand why this character had to die. R.I.P my feels, once again!
A FUN BREAK IN-BETWEEN REVIEW BOOKS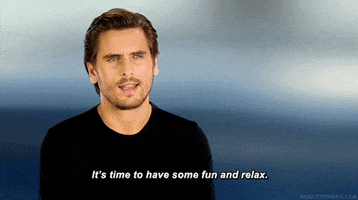 I gave the perfect example previously with Nevernight and let me tell you, re-reading that book totally kept me out of a slump, too. It can become a bit overwhelming having to just read review books all the time and sometimes, I don't want to read two books as once and this is a great alternative when I want to take a quick break from review books. I tend to read my re-reads faster since I already know what is going to happen and then I'm ready to jump back into review books. NO HARM, NO FOUL AND EVERYONE WINS!
ACTUALLY GETTING YOUR MONEYS WORTH
This is probably my most IMPORTANT reason of them ALL! I don't like spending money on physical books unless I know, FOR A FACT, that I will re-reads these books in the future. It's not worth it to me if I just read a book once and it ends up collecting dust on my shelves. So I am going to re-read my faves for all their worth because books ain't cheap so I might as well get my moneys worth, right?
---
Re-reading books plays a very important role in my bookworm life. It actually affects how I rate books, so if you ever see me give a book a 5-star rating, just know that that book has made it on to my re-read list. I am so ready for my Sarah Dessen re-read binge. She is the reason why I fell in love with the contemporary genre and I can't wait for the FEELS COMA I'm about the experience!
That is all for this week's Rants & Rambles. I hope you enjoyed my random thoughts!
How often do you re-read books?
Let me know in the comments!