Happy Tuesday!
Top Ten Tuesday is a bookish meme hosted by The Broke and The Bookish. This week's topic is Top Ten Books We Enjoyed That Have Under 2000 Ratings On Goodreads. This is going to be a struggle I just know it!
Let's begin!
---
BUTTERFLY DREAMS by A. MEREDITH WALTERS
A.Meredith Walters is such a underrated NA author that NEEDS more hype. She writes such great stories about mental health and I love how her romances are such slow-burns and they never take away from the story. Butterfly Dreams is probably my favorite by her. This book left me in pieces.
---
WICKED HEART by LEISA RAYVEN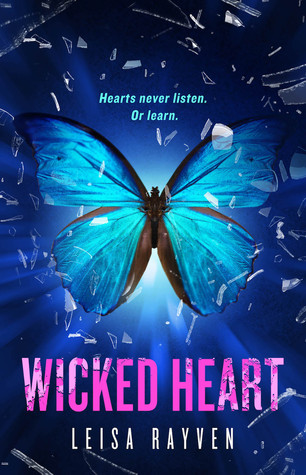 I am probably cheating by choosing this one since it was only released two months ago, BUT EVERYONE, GO READ IT! 
---
LESSONS IN GRAVITY by JESSICA PETERSON
Lessons in Gravity is the second novel in the Study Abroad series and so far, it has been my favorite. This is such a fun and sexy romance that will make you want to jump on a plane to Spain. 
---
UNSPEAKABLE by MICHELLE K. PICKETT
This book was brutal. Unspeakable is YA contemporary that deals with themes of abuse. I can't ever read this one again, but it was SO GOOD! The MC had so much damn strength and the ending was hopeful.
---
RIGHT WHERE YOU ARE by L.E. BROSS
This book was a unexpected surprise. I absolutely adore Bross's romances and Right Where You Are is probably my favorite of all her books. This one was funny and sexy and the female MC was sassy as hell!
---
UNFORGIVEN by REBECCA SHEA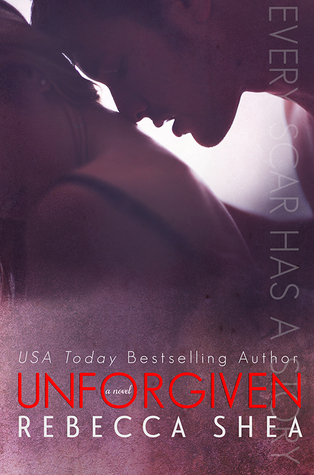 Another tear-jerker, Unforgiven is the final book in the Unbreakable series and it deals with a bucket load of mental health issues like, depression, anxiety, drug abuse and eating disorders. Even though this was a tough read, it was a great ending to this series.
---
The second installment in the Hostage Rescue Team series and my ALL-TIME FAVE, this book is so action packed with a ton of heart palpitation moments. I love the HRT guys and Celida and Tuck are my favorite couple in this series.
---
LET IT BE by CHERYL MCINTYRE
This little novella was my first M/M romance and damn it was so good. This book also deals with mental health as one of our characters is suffering from depression and attempts suicide. I fell in love with M/M because of this one and I'm so glad I gave it a chance. Also, the rest of the books in this series are pretty amazing so go read them too! 
---
LIES UNSPOKEN by LISA DE JONG
Lisa De Jong is one of my favorite authors and I have re-read Lies Unspoken so many times, I've lost count. This was such a crazy love-triangle and thank god my ship was the one left standing in the end. 
---
THE BLACK WOLF by J.A. REDMERSKI
I also wanted to include a book from one of my favorite series and The Black Wolf is the only book in the In the Company of Killer series that has a rating with less than 2,000. This book is so crazy, OMG Niklas, I hate him yet I love him. GAH, I need the next book in this series NOW!
---
This was so freakin' hard, but these are some of my favorite underrated books that definitely need more attention!
If you posted a TTT for this week, drop your link down below so I can check them out!