Hey Bloggers!
Welcome back to:
Rants & Rambles is a weekly feature where I share my own personal thoughts and opinions about both bookish and blogging related topics. As stated, these are MY OWN opinions and while you can choose to disagree with it, I hope that you at least respect it.
---
This week on Rants & Rambles I want to discuss:
If you've followed my blog for a while, I'm sure it's obvious by now that romance is my go-to genre for when deciding what I want to read. I was initially not a lover of the romantic reads, but after spending the last 2 years devouring romance books, I simply can't get enough of ALL THE FEELS!
But, I don't like all romance books. There are certain books, CERTAIN TROPES, that make me want to pull my hair out. NOT ALL ROMANCE IS GOOD ROMANCE! After figuring this out, I've realized what tropes work for me and what don't and it has helped me to avoid books I know I will probably hate. Here is a list of a few of my favorite, and not so favorite, types of tropes.
SOMEONE HOLD ME BECAUSE SECOND-CHANCE ROMANCES ARE MY FAVORITE TYPES
OF ROMANCE OF ALL THE ROMANCES! BE STILL MY HEART! I just love everything about second chance romances. The two characters meeting again, reminisce of old times, the HEAT BEING LIT AGAIN. Damn my feels are always all over the place because I love seeing two characters who were split up getting a second chance at love. Not many of us get that and I find them to be really heartfelt and swoony.
Best friend to lovers is a close second to second-chance romances. I really enjoy seeing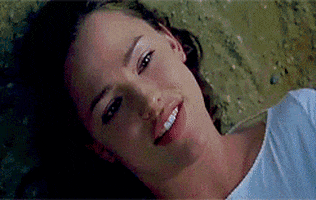 two characters getting to know each other and their platonic relationship turning into
something more. These types of romances are usually on the sweeter side and make for good fluff. Also, can we take a moment to appreciate this gif and this movie. MY HEART!
Can we talk about the amount of angst that is usually present in enemy to lover romances?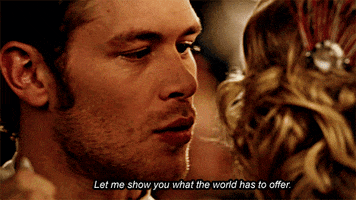 It's so brutal to read and these types of romances usually tend to be slow-burning and even though I have no patience for slow-burns, I still find myself enjoying romances about two opposites falling for each other. It's quite entertaining actually because shenanigans are involved. Also, this gif…KLAROLINE WILL FOREVER BE END GAME!
I've just recently discovered sport romances back in February and I can't get enough of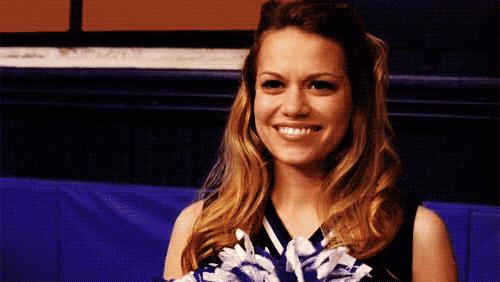 them. Elle Kennedy and Sarina Bowen are my go-to's for sport romances because they bring the heat both on and off the playing field. The scandals, the media, the throw downs on the field…YES! Also, the amount of shenanigans in these types of books make for an entertaining read. I have OTH vibes now, damn I love that show.
Who doesn't love a man in uniform? Military romances are what I usually grab when I'm
in the mood for some adrenaline pumping suspense. What I also like about military romances is that our female MCs are pretty badass themselves and they even take down the bad guys a few times. Kaylea Cross is my go-to for military romances. I absolutely adore all her characters and the romance never overtakes the plot. The suspense is killer and the romance is pretty darn hot!
I am not a big fan of love triangles, or any other geometrical relationships in books. I don't
like having to pick a team. What if both options are complete assholes, like what then? Jump overboard? Love triangles are rather predictable and usually involve a bad boy and a good guy and that's just way too much dramatics for me. FUCK YOUR GEOMETRICAL SHAPES and let a girl live her life without all that unnecessary drama.
Student-teacher romances, step sibling romances, whatever the case may be, I am not a
fan of forbidden romances. Mainly because they are VERY OVER DRAMATIC! No matter the consequences, we all know our two characters are going to risk it just to be together. And also, when the secret relationship is finally exposed, most of our characters rarely even have to face the consequences. Like really? If your hooking up with your student, and I don't give a damn that she's legal age, you need to face some consequences. I just can't buy these romances.
Fake relationships are predictable as hell, well for me anyways. Fake dating to make
someone jealous or to get back at an ex? It's just petty. Our two characters are going to fall for each other eventually. They're spending so much time together, eventually getting to know more about one another, someone is bound to catch some feelings at some point. Predictable.
I hate alpha males with every fiber in my being. I usually find this archetype in eroticas.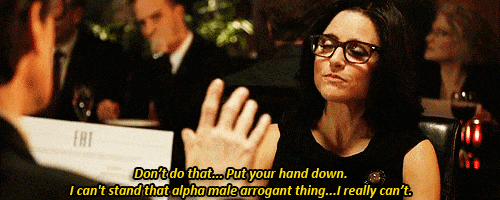 Yes, on rare occasions I do read erotica for when I want something light and doesn't require much thought. I really wish authors would do away with this archetype and let female MCs do what they want, when they want. BADASS FEMALES FTW!
---
There you have it, a list of my favorite, and not so favorite, types of romance tropes. If you guys have recs that include my favorite romance tropes, hit me with them so I can add them to my TBR! You can never have enough second-chance romances!
That is all for this week's Rants & Rambles. I hope you enjoyed my random thoughts!
What are your favorite types of romance tropes?
Let me know in the comments!