Hey Guys!
WWW Wednesday is a weekly meme hosted by Sam @ Taking On A World Of Words. Simply answer the following questions:
♥ What have you recently finished reading?
♥ What are you currently reading?
♥ What do you think you'll read next?
---
A Gift of Time by Beth Flynn
I was not a fan of the final installment in the Nine Minutes trilogy. I didn't like the writing style, with the constant back and forth between the past and the present and the multiple POVs were just a bit much. Also, this book was long as hell!
---
It Ends With Us by Colleen Hoover
I'm only a few chapters in, but here's a GIF accurately portraying my current state: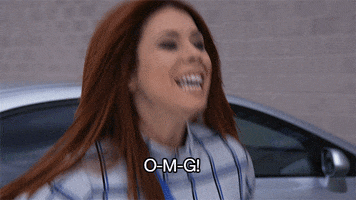 ---
Frosh: Second Chances by Mónica B. Wagner
I think I'll finally start Frosh: Second Chances. Hopefully, It Ends With Us doesn't put me in a book hangover like November 9 did!
---
What are you guys reading this week? Leave me your links down below!