Hey guys!
Typically, I would have a Rants & Ramble posted today, but I'm on a mini-vacation right now so there will be no discussion post for this week. Instead, I'm doing a fun book tag!
I was tagged by Kourtni @ Kourtni Reads to do the NetGalley Book Tag. Thanks so much for the tag Kourtni and you guys should go check out her blog if you haven't done so already!
Rules:
♥

 Link back to the tag's creator (Kourtni Reads)
♥

 Thank and link back to the person who tagged you
♥

Answer the questions the best you can. If you don't use NetGalley, you can substitute other sites or places where you get books!
♥ Tag a few people to do this too.
Let's get started!
---
AUTO-APPROVED: Who's one author whose books you automatically want to read, regardless of what they're about?
I can't choose one author for this one because that would be impossible so here are a few of my auto-buy authors: Colleen Hoover, K.A. Tucker, Sarina Bowen, J.A. Redmerski, Sarah Dessen, Elle Kennedy, Krista & Becca Ritchie, Jay Crownover.
---
REQUEST: What makes you want to request a book that you see on NetGalley?
When I first started using NetGalley, I used to be such a total cover-whore and request all the books with pretty covers. That didn't always work in my favor because sometimes the inside was not as pretty as the outside. I also used to request books that had a lot of hype surrounding them. But now, I request books based on publishers. This works a lot better for me because these publishers all publish some of my favorite authors and there's less of a chance of being disappointed by an ARC. Some of my favorite publishers on NetGalley are: Berkley, Sourcebooks Fire, St. Martin's Press, and Atria.
---
FEEDBACK RATIO: Do you review every book you read? If not, how do you decide what books to review?
Technically, I do review every book I read; I just don't review every book I read on my blog. Some books I read just for the purpose of doing a Goodreads review. I like doing Goodreads review for my "quick-read" books and I usually make graphics for these types reviews. I also am a little more blunt with my Goodreads reviews there and I have more fun with these reviews since they're usually more laid back.
---
BADGES: If you could create your own badge to display on your blog, what would it be for?
Can I please get a badge that says "PROFESSIONAL BOOK-THROWER"?! I am not afraid to throw my book or my iPad mini across the room if a book pisses me off. Thank god for heavy duty iPad cases or my mini wouldn't have lasted long.
---
WISH FOR IT: What's one book that you are absolutely dying to read?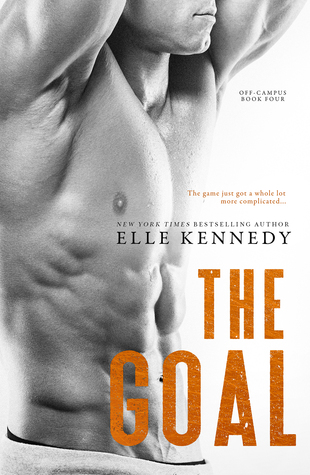 This book is actually not on NetGalley and there are currently no books on NetGalley catching my eye, BUT I'VE BEEN DYING TO READ THE GOAL BY ELLE KENNEDY! JUST A FEW MORE WEEKS UNTIL I CAN BINGE-READ THE HELL OUT OF THAT BOOK!
---
2016 NETGALLEY CHALLENGE: What was the last book that you received as an ARC that you reviewed? If you've never received an ARC, what's the last book you reviewed?
The last ARC I reviewed from NetGalley was Second Chances by Mónica B. Wagner.
---
I TAG: 
Cristina @ My Tiny Obsessions
Dee @ The Bookish Khaleesi
Cátia @ The Girl Who Read Too Much
Reg @ She Latitude
Melissa @ Book Nerd Momo