Hey Guys!
WWW Wednesday is a weekly meme hosted by Sam @ Taking On A World Of Words. Simply answer the following questions:
♥ What have you recently finished reading?
♥ What are you currently reading?
♥ What do you think you'll read next?
---
Out of Frame by Megan Erickson
Overexposed by Megan Erickson
I FINISHED MY BINGE-READ OF THE IN FOCUS SERIES!
I can't believe that the In Focus series has come to an end. I'm going the miss all these characters so much. Out of Frame was such a fun and entertaining read that has me wanting to read more romances set on cruise ships. Full review HERE.
Overexposed was a slow, angsty romance about self-discovery and healing wounds. The ending was so BEAUTIFUL as all our characters came together and are now long time friends. Full review HERE.
---
Unicorn Tracks by Julia Embers
I received Unicorn Tracks for review and this book was nothing like I was expecting it to be. It's a YA Fantasy novel set in African-inspired setting, which is a first for me, and it also has an F/F romance, another first for me. I love the world-building so far and all the different animals seen throughout this book. And of course, UNICORNS! I'm scared for what's to come for our MCs and I hope they find some way to save the unicorns before there are no more.
---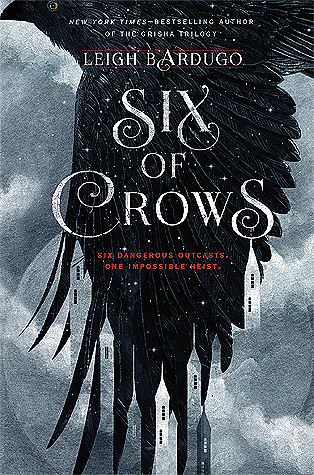 Six of Crows by Leigh Bardugo
I'm also going to start Six of Crows ASAP because a few readers on the other side of the globe have already gotten their hands on Crooked Kingdom and they apparently think it's cute to fill my Goodreads feed with spoilers. I sound so petty, but I have managed to avoid spoilers for Six of Crows for a long time and I refuse to be spoiled for this series now. 
---
What are you guys reading this week? Leave me your links down below!