Hey Guys!
WWW Wednesday is a weekly meme hosted by Sam @ Taking On A World Of Words. Simply answer the following questions:
♥ What have you recently finished reading?
♥ What are you currently reading?
♥ What do you think you'll read next?
---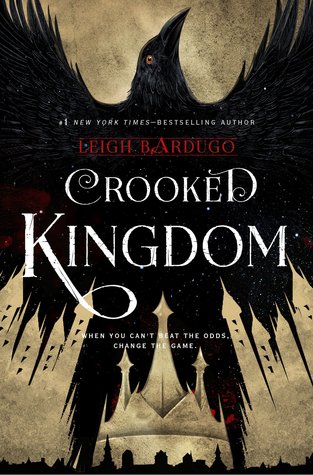 Crooked Kingdom by Leigh Bardugo
I am still not over Crooked Kingdom. A lot of things went down in this book that I didn't expect to happen and I cried SO HARD when I finished at one in the morning. I can't even say what they are because they're spoilers, but I'm still in shock with how things turned out. I'VE NEVER BEEN SO GUTTED IN MY LIFE. Full review to come.
---
Author Anonymous by E.K. Blair
I now understand all the controversy surrounding this book. I think the fact that this is a true story based on a well-known romance author's own life, I'm having a hard time trying not to judge the MC and the decisions she's making. I swear though, every time I read a E.K. Blair book, my moral boundaries are tested and I'm always left feeling empty. I DO NOT RECOMMEND ANYONE READ THIS BOOK UNLESS YOU ENJOY DARK FICTION. THIS IS NOT A ROMANCE.
---
I See You by Molly McAdams
I am such a huge fan of Molly McAdams' works and I was excited to receive an ARC of her upcoming release. I just read the synopsis and saw that this involves a love triangle and while I hate that trope, I have faith that McAdams will not let me down. 
---
What are you guys reading this week? Leave me your links down below!