"I'm not worried about my heart, Jentry. I gave it to you long ago and I've never regretted it. We do this, I'm showing you why you deserve everything."- Aurora, I See You
Title: I See You
Author: Molly McAdams
Publication Date: November 1, 2016
Publisher: William Morrow
Links: Goodreads | Amazon | Barnes & Nobles | Book Depository
*I received an ARC from the publisher in exchange for an honest review.*
Rating: ★★
Synopsis via Goodreads: New York Times and USA Today bestselling author Molly McAdams' powerful new novel offers one of the most memorable love triangles in fiction since Twilight—perfect for fans of New Adult fiction like Jamie McGuire, Abbi Glines, and Tamarra Webber.

Futures are uncertain, unpredictable—like ink spilled across the purest surface. Nearly imperceptible ripples move and flow until a unique stain is formed. The ink is permanently imbedded in the surface…

During one wild night in college, Jentry Michaels is a tidal wave of ink that brands Aurora Wilde's soul. An unparalleled stain she can't forget despite the many months that have passed—and despite the distraction she'd hoped she would find in her new relationship with Declan, the charmer who captured her heart soon after. Jentry has irrevocably touched her soul, and he is intertwined in her present and future in ways she never fathomed. Now Aurora is faced with keeping that night hidden though it feels as if the ink has indelibly etched their story across her skin.

When Declan is confronted with his own personal demons, Aurora must decide if she will continue to hold tight to their relationship and a safe, reliable future with him, or if she will turn to Jentry—the guy she can't forget no matter how hard she tries.…
You know that moment when you finish reading one of your most anticipated releases by one of your favorite authors and you expect to be lying in a puddle of feels, but instead you just want to throw your eReader across the room and rage because your fave let you down? This is currently me and I feel so betrayed. I am a big fan of Molly McAdams previous works, but I See You was just not a book for me. I was really hoping that this book would of won me over in the end , but that just didn't happen for me.
I See You is a story about two strangers who share one night of passion, without any expectations of ever seeing each other again, only to have fate bring them together once more. Aurora Wilde has never been one to be tied up in a relationship, but she can't seem to move on from the mysterious stranger that left her wanting more. But when she sets out to find this mystery man, he is nowhere to be found. Instead, she meets Declan Veil and the two eventually start a relationship. Months later, Aurora continues to put the past behind her and move forward with her relationship with Declan, but when the past collides with the present, Aurora will find herself torn between two men, one she loves and one she could possibly love.
Although there were not many things that I loved about this story, I did like the way the story was written. I See You is told from dual POVs of Aurora and Jentry and it is also told within the span of a year. Throughout this book, we jump from the past to the present and we get see how our characters met, how Aurora fell for both of our male MCs and how she is currently trying to figure out what to do with these feelings she has for both of them. There is a bit of suspense throughout the book due to the back and forth time jump because just when you think you're getting somewhere, the story changes to a different time and you're left waiting to see what was going to happen next. That was pretty much the only thing I liked about this book. Everything else was a mess.
First, THE DRAMATICS WERE OVERKILL! From the love triangle, to the family drama, to the damaged male MC who ruins everything he touches, to the unnecessary plot twists, it was just ALL TOO MUCH.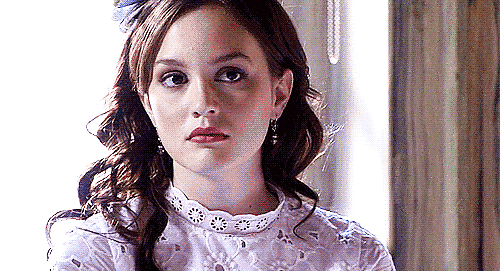 I'm not a fan of love triangles, but I was willing to give McAdams the benefit of the doubt since she hadn't let me down before. BIG MISTAKE on my part because I could not get on board with the love triangle and I honestly couldn't even buy the romance because of the insta-love happening between our characters.The thing is, Aurora only had one night with Jentry and while they may have connected on some level that night, how deep can that connection really be when you don't even know the guy's real name? No personal information was exchange so it seems like this is more like lust and not actually love. As for her feelings for Declan, why are you stringing this guy along when you know damn well you have feelings for someone else? Also, because of a certain plot twist, I don't feel like Declan got the fighting chance he deserved to show Aurora how much he loved her and that he could make her happy. Characters can throw out 'I Love Yous' all they want, but if I'm not actually seeing and feeling that connection, I'm not going to buy it.
The secondary characters in this book annoyed me to no end. Declan's mother treats Aurora awful as she does not believe that she is good enough to be with her son and no one does anything about it! Aurora takes all of Declan's mom snide remarks lying down and I understand that she was just trying to keep the peace, but at some point enough is enough and you've got to say something. What I don't understand is why Declan never really stepped in to diffuse the situation in the first place. Shouldn't you be protecting the girl you love so dearly against those who try to break her down, even if that person is your own mother?
As for our main characters, I couldn't connect with either Aurora or Jentry and this was probably the most frustrating thing of all. I didn't like Aurora and her indecisiveness and how she was so willing to throw all she had with Declan to the side, just to have a chance with Jentry. It was unfair and honestly, things could've been a lot less messy if there was better communication between these three characters because at least then both guys would've know where they stood. Jentry is your typical damaged bad boy who is a little bit too possessive for my taste. His whole backstory was over the top and I can't say I really felt anything for him. 
I See You was an over dramatic and shallow romance that had the potential to be so much more if not for all the excess baggage that was weighing it down. I had so much hope for this book, but my fave let me down and I'm just ready to move on from this mess. Hopefully McAdams next book will be a hit!