Hey Guys!
WWW Wednesday is a weekly meme hosted by Sam @ Taking On A World Of Words. Simply answer the following questions:
♥ What have you recently finished reading?
♥ What are you currently reading?
♥ What do you think you'll read next?
---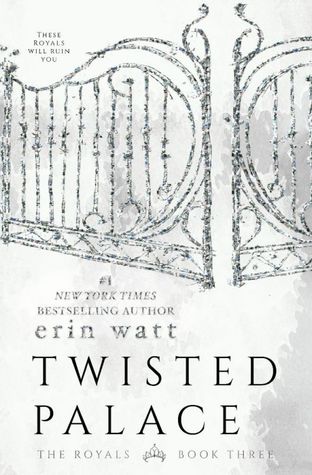 Twisted Palace by Erin Watt
I was so excited when I received an ARC of Twisted Palace, MY MOST ANTICIPATED RELEASE for this month. I didn't enjoy the final installment as much as the previous two books, but it was still a good book and wrapped up The Royals series quite nicely. I'm going to miss these characters so much and I'm hoping there's a spin-off series because I NEED MORE EASTON IN MY LIFE! Review to come.
---
All the Ugly and Wonderful Things by Bryn Greenwood
I'm being extra petty this month because the only reason I'm even reading this book is because I want to know why people are talking so much shit about it. I'm halfway through this book and let me just say that this book does not deserve the hate it's been getting. Yes it deals with taboo topics, BUT NO WAY, SHAPE OR FORM DOES THE AUTHOR NORMALIZE THIS BEHAVIOR! Maybe instead of jumping the gun, let's read a book before we start making assumptions, yeah?
---
A Love Letter to Whiskey by Kandi Steiner
Touching Down by Nicole Williams
I never thought it was possible to be in love with a cover and title, but I AM SO IN LOVE with the cover of A Love Letter to Whiskey. I can't wait to get my hands on this book because I've heard nothing but good things so far and I NEED IT IN MY LIFE!
And I'm also in the mood for a light and sweet romance and Nicole Williams' newest release is perfect for that. 
---
What are you guys reading this week? Leave me your links down below!