Hey Guys!
WWW Wednesday is a weekly meme hosted by Sam @ Taking On A World Of Words. Simply answer the following questions:
♥ What have you recently finished reading?
♥ What are you currently reading?
♥ What do you think you'll read next?
---
A Love Letter to Whiskey by Kandi Steiner
Touching Down by Nicole Williams
Seized by Kaylea Cross
EVERYONE, GO READ A LOVE LETTER TO WHISKEY! THAT IS ALL! Full review HERE.
Touching Down was a sweet, simple romance with a predictable plot, but I was in the mood for it. I needed a book to kill a few hours and this one worked perfectly.
I was also missing my HRT guys, so I decided to continue with the series and read Seized. It's probably my least favorite book so far in the series because it wasn't as action-packed as the rest. Also, it was super short and predictable.
---
Tonic by Staci Hart
I'm really only reading this book because of the cover. Also, this book is set around a reality show about a tattoo parlor. There definitely sounds like there will be shenanigans in this one.
---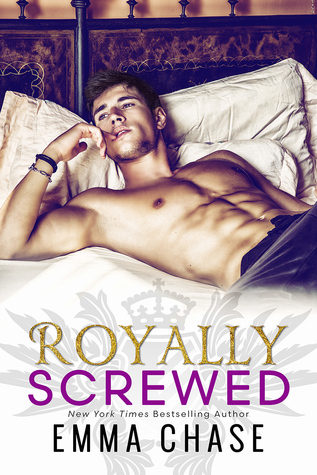 Royally Screwed by Emma Chase
I'm reading my first ever Emma Chase book!!! I'm hoping I end up loving this book because I haven't read a five star book since Crooked Kingdom and that was 2 weeks ago! Where are all the good books at?
---
What are you guys reading this week? Leave me your links down below!