Hey Guys!
WWW Wednesday is a weekly meme hosted by Sam @ Taking On A World Of Words. Simply answer the following questions:
♥ What have you recently finished reading?
♥ What are you currently reading?
♥ What do you think you'll read next?
---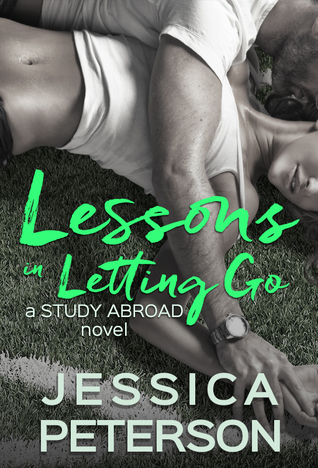 Faking Normal by Courtney C. Stevens
Lessons in Letting Go by Jessica Peterson
Did I Mention I Miss You? by Estelle Maskame
Bad Romeo Christmas by Leisa Rayven
After weeks of being in a crappy reading slump, I'm finally free and reading all the books! Faking Normal was the book that actually got me out of my reading slump and if you haven't read it yet, I totally recommend it. (Trigger warning: rape)
I finished Lessons in Letting Go and while I enjoyed the ending, my feeling about the book overall was just mehh. I wish the characters would've been more developed  because I couldn't connect with them whatsoever. Full review to come.
Did I Mention I Miss You? GAVE ME FEELS! I was literally screaming while reading this book and the ending was everything I wanted. I can't believe the series is over and I really just want to re-read it again because I'm just not over it. Full review to come.
EEPPP and then Bad Romeo Christmas released and I died. I love these characters so much and I want to marry Joshua Kane. I originally wasn't going to write a review since this is just an anthology containing three novellas, but I think I may change my mind just so I can express my feels. Full review to come.
---
Mr. President by Katy Evans
I'm finally reading Mr. President AND OMG THE ANGST! I'm trying to read this as slow as possible so I don't want to say goodbye to Matt Hamilton just yet. Matt Hamilton should be our President.
---
Under Rose-Tainted Skies by Louise Gornall
I'm trying to knock out all my ARCs for January so I'm picking up Under Rose-Tainted Skies next. I've only heard great things so far about this book and it's one of the few 2017 YA debuts I'm looking forward to so hopefully it doesn't let me down.
---
What are you guys reading this week? Leave me your links down below!