"Politics aren't simple, they are messy; there is always deceit and something lurking underneath. This time it is the fact that I love him, and I think he might have, in another time or place, come to love me, but you cannot do two things at once…"- Charlotte, Mr. President
Title: Mr. President
Author: Katy Evans
Series: White House
Publication Date: October 31, 2016
Publisher: Self-published
Links: Goodreads | Barnes & Nobles | Book Depository
Rating: ★★★★
Synopsis via Goodreads: From New York Times and USA Today bestselling author Katy Evans comes a sizzling new contemporary romance.

He's won the hearts of millions. But is he willing to lose his?

I met the president's son when we were both young. Matthew Hamilton was handsome, polished, and intelligent. I'd never met a guy like him.

He promised me that he'd never run for president. I promised that if he did, I'd be by his side.

Three terms later, an invitation to join Matthew Hamilton's campaign is the most exhilarating opportunity I've ever experienced. I'm determined to make a difference; he is determined to win.

Focused on his goal, Matt is steadfast, ruthless, and disarming. All eyes are on him and his popularity is surging. But soon, the next possible president of the United States is possessing me in more ways than one—and despite the risks, I'm helpless to resist.

We're stealing touches, stealing moments, and stealing away at night. But our chemical connection is quickly becoming dangerously combustive, putting not only my heart, but Matt's chance at the presidency on the line.

Winning will take everything. Walking away will be the hardest thing of all.
2016 is the year for discovering new authors and after all the buzz I've been hearing about Katy Evans' books, I decided to pick up her latest release. While political romances aren't my favorite types of romances (because me and politics just don't see eye-to-eye), the synopsis for Mr. President won me over and I was dying to meet Matthew Hamilton!
Mr. President is a forbidden romance about the daughter of a former senator and the son of a former president. Charlotte Wells first met Matthew Hamilton eleven years ago and made a promise that if he were to ever run for president, she would be by his side and help him win. Eleven years later, Matt Hamilton has decided to follow in his father's footstep and run for the president and Charlotte is right by his side. All eyes are on him as people wonder if he will ever be able to fill his father's shoes. But when sparks fly between Charlotte and Matthew and rumors of an affair start to spread, will things come to an end before they even started, or will they risk it all in order to have something more?
Going into this book I was fully prepared for the political talks and the forbidden romance. While the political aspects throughout this book may not be truly accurate, it was still interesting to see and considering I read this just after the election results were announced, I much rather read about Matt Hamilton's political views whether they be realistic or not. I'm not also fan of forbidden romance trope, but once in a while, I come across a forbidden romance that manages to grab my attention and this book did just that. What I wasn't prepared for WAS ALL THE DAMN ANGST!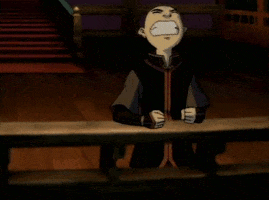 Angst is my literary worst enemy and this book was dripping with angst. From side-glances to brushes of fingertips, these two were struggling to keep a scandal at bay. But sexual tension can only remain under pressure for so long, so when these two finally do give into their desires…
I completely adored Matt Hamilton and Charlotte Wells. Charlotte is an independent and career driven woman who only wants to make the world a better place. And what better place to start than where change first occurs? Matt Hamilton is already loved by the nation and I mean what's not to love about him. He's charming, considerate, puts the needs of others before himself and only wants to best for the people of the USA. Together, these two are one hell of a power couple and quite honestly shouldn't be ashamed for wanting to be together. My only major complaint is that I wished there were more chapters told from Matt's POV. I wanted to stay inside his head just a little bit longer.
Mr. President has a bittersweet ending that had me both cheering and screaming! How could Katy Evans just ruin us like this?! I AM SO FUMING, I CAN'T!
Mr. President is a slow-burning, political romance that will leave you begging for the sequel. I am dying to find out what happens next and to see where Charlotte and Matt go from here. Crossing my finger an HEA because these two have been waiting for one long enough!