Hey guys!
I was tagged by Bea @ Confessions of a Pinay Bookaholic to do the The Shocker Book Tag. Thanks so much for the tag Bea and you guys should go check out her blog if you haven't done so already (she has amazing taste in romance books)!
Let's get started!
---
A BOOK YOU THOUGHT YOU WERE GOING TO LOVE BUT ENDED UP HATING.
 I was really expecting to love Molly McAdams latest release after having loved her some of her previous books, but I ABSOLUTELY HATED THIS BOOK! I just wanted to pull my hair out and I honestly don't know which character I hated more.
---
A BOOK YOU THOUGHT YOU WERE GOING HATE BUT ENDED UP LOVING.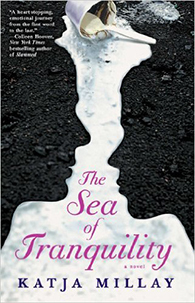 I read The Sea of Tranquility earlier this year and I loved this book so much. I actually never had any intention of reading this book in the first place, but for some strange reason, I changed my mind and I'm so glad I did because it was beautiful.
---
A BOOK FROM A GENRE OR INCLUDING A TROPE YOU GENERALLY DON'T LIKE THAT YOU LOVED.
I'm not a big fan of student-teacher romances, but I ended up loving this book .
---
A COVER THAT TOOK YOUR BREATH AWAY (CAN BE FOR GOOD OR BAD REASONS).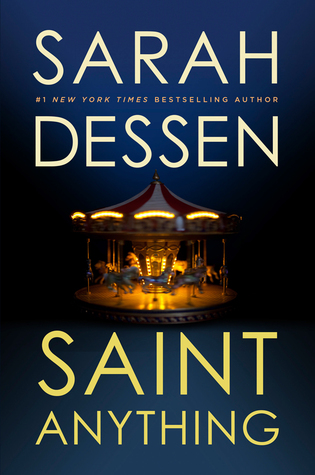 I just love looking at the cover for this book! Especially at night because my bookshelf is next to a window, so when the moonlight hits the cover, it kind of has a glow to it. Cheesy, but it's true.
---
A CHARACTER WHO YOU HATED AT FIRST BUT YOU GREW TO LOVE.
I absolutely hated Rule when I first met him. He was just such an arrogant ass. It wasn't until the fifth book in the Marked Men series did I finally come around and start loving him.
---
A BOOK  WHICH YOU ARE SHOCKED IF ANYONE HATES.
Seriously, if you hate this book, WHAT IS WRONG WITH YOU?!
---
A BOOK THAT IS SO UNDER-HYPED YOU FEEL LIKE THE ONLY ONE WHO'S READ IT AND YOU WOULD BE SHOCKED IF SOMEONE TOLD YOU THEY HAVE.
Totally stealing Bea's answer, but this is one of our favorite series and it's so under-rated and we just wish more people would read it!
---
A BOOK WITH A PLOT TWIST THAT SHOCKED YOU.
The ending for Broken Prince RUINED ME! I was in the train when I got to the double-twisted cliffhanger and started freaking the fuck out. People were totally side -eyeing me and I'm okay with that, haha.
---
A BOOK YOU'RE SHOCKED YOU HAVEN'T READ YET.
I pre-ordered this book and have yet to actually read it. Hopefully I'll read it before the third book releases.
---
I TAG:
Cristina @ My Tiny Obsession
Deanna @ A Novel Glimpse
Cassidy @ The Little Book Cottage
Cátia @ The Girl Who Read Too Much