Hey Guys!
The end of the year is almost here, how quickly time has flown by! I decided to do Jamie's Annual End of Year Survey  as a fun way to wrap up my reading year for 2016 and look back at all the amazing (and not-so-amazing) books I've read this year. The graphics included in this post were also all made by Jamie as I am being extra lazy by not wanting to make my own. 
Let's get started!
---

NUMBER OF BOOKS YOU READ: 134 books! (But there's still two more weeks left for the month so hopefully I can manage to squeeze a few more reads.)
NUMBER OF RE-READS: I actually don't keep track of the books I re-read throughout the year since I re-read books at random so I'm not sure what the number is.
GENRE YOU READ THE MOST FROM: Romance. I just can't get enough of the smutty reads!
---
1. BEST BOOK YOU READ IN 2016?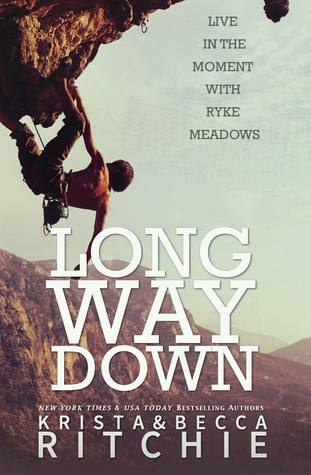 Y'all expect me to pick one book? Really? I'm going to have to go with Long Way Down by Krista and Becca Ritchie. I'm actually still not over this book and IT'S BEEN MONTHS! I legit start crying every time I look at the cover. Yes, I truly do love this book that much!
2. BOOK YOU WERE EXCITED ABOUT & THOUGHT YOU WERE GOING TO LOVE MORE BUT DIDN'T?
I had higher expectations for the final book in The Royals series, but it didn't end up being as amazing and badass as I had hoped. It's still a good series, just had a bit of sloppy ending.
3. MOST SURPRISING (IN A GOOD WAY OR BAD WAY) BOOK YOU READ?  
I'm going to go with Collared by Nicole Williams, mainly because I never expected Williams to write such a heartbreaking romance and it also had one of the craziest plot twists ever which changed the whole direction of the story. It's so good you guys, you must read it!
4. BOOK YOU "PUSHED" THE MOST PEOPLE TO READ (AND THEY DID)?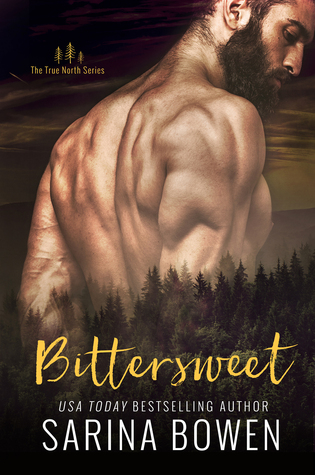 I received so many messages from people saying that they read this series because of me AND I AM SO HAPPY! I even made my co-workers read it and everyone so far has said they too have fallen in love with the grumpy farmers of Vermont. I say we all take a road trip up to Vermont and find ourselves a few grumpy farmers!  😉
 5. BEST SERIES YOU STARTED IN 2015? BEST SEQUEL OF 2015? BEST SERIES ENDER OF 2015?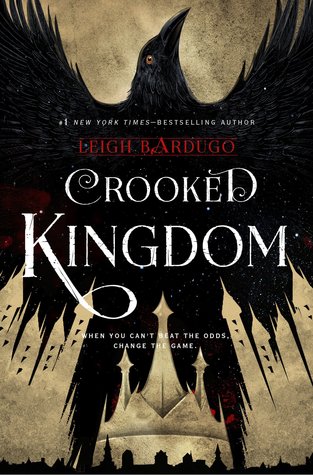 Best series I started: In The Company of Killers 
Best Sequel: Crooked Kingdom
Best Series Ender: Bad Romeo Christmas
6. FAVORITE NEW AUTHOR YOU DISCOVERED IN 2016?
Let's see…Elle Kennedy, Sarina Bowen, J.A. Redmerski, Krista & Becca Ritchie…the list goes on.
7. BEST BOOK FROM A GENRE YOU DON'T TYPICALLY READ/WAS OUT OF YOUR COMFORT ZONE? 
I know this book has gotten a bit of a bad rep, but this has got to be one of my most emotional reads for this year. The thing is when it comes to this book is that some of these events are based on the author's real life and it makes the story so much more personal and this book is not going to be for everyone, but it's real, it's raw, and it takes guts to write a story like this one.
 8. MOST ACTION-PACKED/THRILLING/UNPUTDOWNABLE BOOK OF THE YEAR?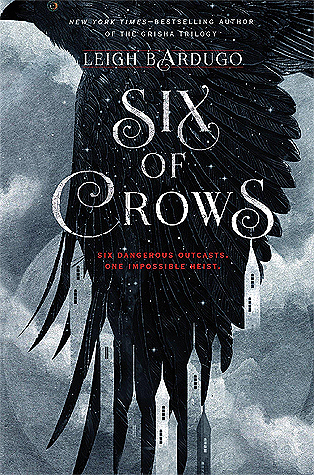 Six Dangerous Outcasts. One Impossible Heist. The tagline says it all, need I say more?!
9. BOOK YOU READ IN 2016 THAT YOU ARE MOST LIKELY TO RE-READ NEXT YEAR?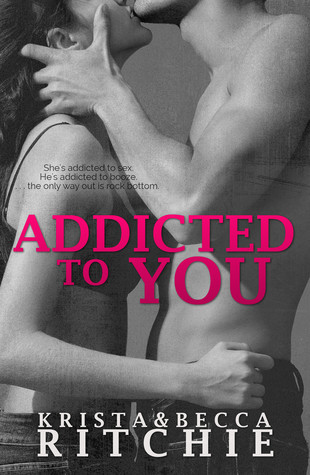 I will most likely end up binge-reading the Addicted/ Calloway Sisters series next year because I love those books so much. I will never get tired of my faves.
10.FAVORITE COVER OF A BOOK YOU READ IN 2016?
I actually don't have one and I think that's mainly because I read mostly eBooks this year so I never really paid any attention to covers in the first place.
11. MOST MEMORABLE CHARACTER OF 2016?
Connor Cobalt. That is all. 
 12. MOST BEAUTIFULLY WRITTEN BOOK READ IN 2016? 
I absolutely loved Underwater by  Marisa Reichardt and the simplistic, yet haunting writing style. One of the best debuts I read for 2016!
13. MOST THOUGHT-PROVOKING/ LIFE-CHANGING BOOK OF 2016?
This 2017 ownvoices debut accurately portrays agoraphobia and OCD and we need more stories like these. 
 14. BOOK YOU CAN'T BELIEVE YOU WAITED UNTIL 2016 TO FINALLY READ? 
I recently buddy-read this book with a few other bloggers, and I really should be slapped for not reading it sooner. It was so hilarious and Clive is my new favorite secondary character.
 15. FAVORITE PASSAGE/QUOTE FROM A BOOK YOU READ IN 2016?
Y'all expect me to pick one quote?! Do you know how hard that is?!
"He never gives up on me, even when I disappear at night. Even when I wane like the setting sun. His love is unyielding and exists to cloak me through heartache, through misery, through laughter and pain. I love him in every moment. In every smile. In every frown. And I will love him after every long way down."- Daisy, Long Way Down
(And now I'm crying)
16.SHORTEST & LONGEST BOOK YOU READ IN 2016?
 17. BOOK THAT SHOCKED YOU THE MOST
Because those who have read this book know what I'm talking about.
18. OTP OF THE YEAR (YOU WILL GO DOWN WITH THIS SHIP!)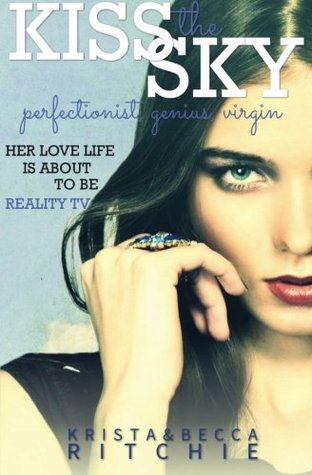 COBALLOWAY FOR LIFE. THESE TWO ARE LIFE GOALS AND EVERYTHING I WANT OUT OF LIFE!
19. FAVORITE NON-ROMANTIC RELATIONSHIP OF THE YEAR
Eva and Cary are friendship goals and I love how they have always stuck by each other through thick and thin. I miss these two so much.
20. FAVORITE BOOK YOU READ IN 2015 FROM AN AUTHOR YOU'VE READ PREVIOUSLY 
If you haven't read a book by A. Meredith Walters, I highly suggest you fix that ASAP! Her books are so raw and emotional and realistic and I promise her books won't let you down.
21. BEST BOOK YOU READ IN 2015 THAT YOU READ BASED SOLELY ON A RECOMMENDATION FROM SOMEBODY ELSE/PEER PRESSURE: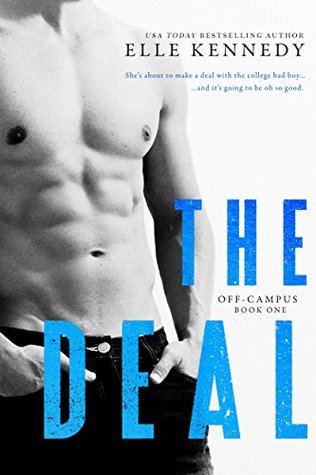 Because everyone kept telling me to read this series and now I am a sucker for all sports romances!
22. NEWEST FICTIONAL CRUSH FROM A BOOK YOU READ IN 2016? 
To be honest, Fredrik Gustavsson should not even be considered crush-worthy considering what he does for a living and how he has earned the nicknames "The Specialists" and "The Jackal", but I'm putting him on my list anyways.
23. BEST 2016 DEBUT YOU READ?
HANDS-DOWN, THE BEST!
24. BEST WORLDBUILDING/MOST VIVID SETTING YOU READ THIS YEAR?
Can I visit The Court of Dreams, please? 
25. BOOK THAT PUT A SMILE ON YOUR FACE/WAS THE MOST FUN TO READ?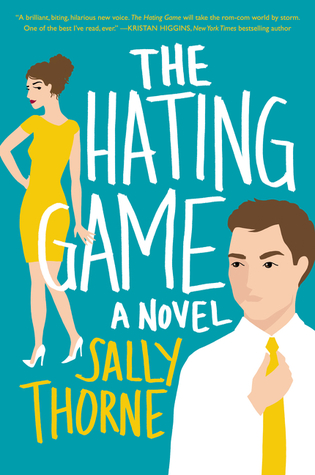 Say hello to this year's cutest rom-com!
26. BOOK THAT MADE YOU CRY OR NEARLY CRY IN 2016?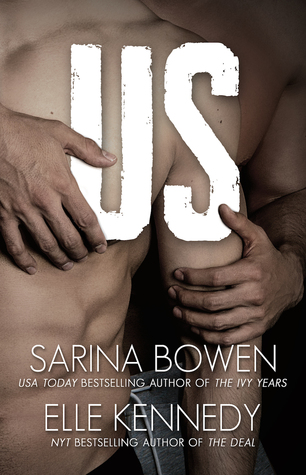 So I pretty much cry every time I read a romance book, I kid you not. You should see me reading in public. I'M A MESS. This book broke me down a few times.
27. HIDDEN GEM OF THE YEAR?
While this book may be on the short side, it is still packed with action and adventure and amazing world-building and more people need to read it!
28. BOOK THAT CRUSHED YOUR SOUL?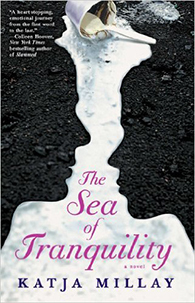 This book left me feeling empty inside…
29. MOST UNIQUE BOOK YOU READ IN 2016?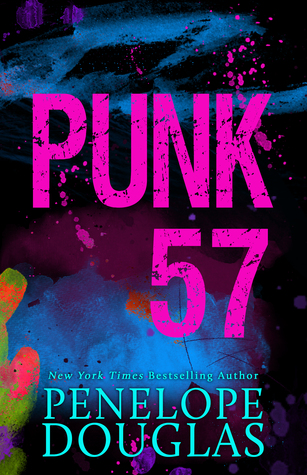 Punk 57 is both creative and unique and I have yet to read another book like it. This book also has an important lesson at the end and how many books nowadays actually have a moral to the story?
30. BOOK THAT MADE YOU THE MOST MAD (DOESN'T NECESSARILY MEAN YOU DIDN'T LIKE IT)? 
I hate this book with a passion, ugh! 
---
1. NEW FAVORITE BOOK BLOG YOU DISCOVERED IN 2016?
I absolutely adore Nick and Nereyda's blog and I totally blame Nick for my growing TBR of romance novels and Nereyda's sass never fails to amuse me. 
2. FAVORITE REVIEW THAT YOU WROTE IN 2016?
I love the review I wrote for Broken Prince by Erin Watt, mainly because my GIF game was on point!
3. BEST DISCUSSION/NON-REVIEW POST YOU HAD ON YOUR BLOG?
This one goes to one of my most favorite Rants & Rambles discussions ever written, Should I Be Shamed For Reading Smut? I am so proud of this post and all the attention it's gotten. Smut lovers should not be ashamed for reading what they want. GIVE ME ALL THE SMUTTY READS!
4. BEST EVENT THAT YOU PARTICIPATED IN (AUTHOR SIGNINGS, FESTIVALS, VIRTUAL EVENTS, MEMES, ETC.)?
None as I am a shy hermit who hates going out in public.
5. BEST MOMENT OF BOOKISH/BLOGGING LIFE IN 2016?
Finally figuring out what type of blogger I want to be.
6. MOST CHALLENGING THING ABOUT BLOGGING OR YOUR READING LIFE THIS YEAR?
Finding the time to blog and also the motivation to blog. Sometimes it just becomes overwhelming and you need to take a break and I learned this year that taking a break it okay.
7. MOST POPULAR POST THIS YEAR ON YOUR BLOG (WHETHER IT BE BY COMMENTS OR VIEWS)?
My discussion post Should I Be Shamed For Reading Smut? People are still reblogging it, which is great and I love seeing others add on to it and share their own reasons for why they love the romance genre.
8. POST YOU WISHED GOT A LITTLE MORE LOVE?
Is it really weird if I say none because I get nervous posting anything in the first place so I'm okay if a post doesn't get much love.
9. BEST BOOKISH DISCOVER (BOOK RELATED SITES, BOOK STORES, ETC.)?
Can't think of anything right now.
10. DID YOU COMPLETE ANY READING CHALLENGES OR GOALS THAT YOU HAD SET FOR YOURSELF AT THE BEGINNING OF THIS YEAR?
Umm, so I kind of cheated this year when it came to the GR reading challenge. I had initially set my goal for 150 books and ended up lowering it to 125 books and I did manage to meet that goals, but I don't think I would've made it to 150 this year. Maybe next year.
---
1. ONE BOOK YOU DIDN'T GET TO IN 2016 BUT WILL BE YOUR NUMBER 1 PRIORITY IN 2017?
I need to read this book soon because the third book in this series is releasing soon and I want to read that as soon as it releases.
2. BOOK YOU ARE MOST ANTICIPATING FOR 2017 (NON-DEBUT)? 
I've waited long enough for this. Give me Jess and Blake's book ASAP!
3. 2017 DEBUT YOU ARE MOST ANTICIPATING?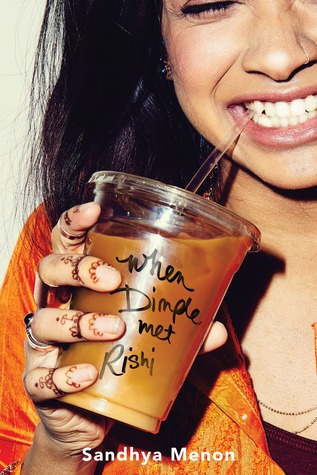 Because I've been waiting forever to read a YA book about a brown girl like me!
 4. SERIES ENDING/A SEQUEL YOU ARE MOST ANTICIPATING IN 2017?
Nothing is coming to mind right now, haha.
5. ONE THING YOU HOPE TO ACCOMPLISH OR DO IN YOUR READING/BLOGGING LIFE IN 2017?
I am making a drastic change to my blog next year and I'm hoping it goes over well. Fingers cross everything ends up working out in my favor.
6. A 2017 RELEASE YOU'VE ALREADY READ & RECOMMEND TO EVERYONE. 
Under Rose-Tainted Skies by Louise Gornall.
---
There you have it, my reading year for 2016 all wrapped up. I encourage all of you to do Jamie's survey as well and here's to hoping we all read some amazing books in 2017!