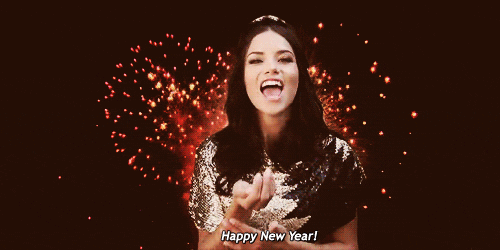 For the past few months, my blog and I have not been on the same page. It all started around the end of September when my love for blogging kind of disappeared. Every time I sat down to write a post, I would get distracted and the next thing I knew, it was two in the morning and I still hadn't written up my post. After a few weeks of repeating the same cycle, I decided that I needed to figure out EXACTLY WHAT was causing this disconnect between me and my blog. 
Long story short, I realized that my lack of desire to blog more so had to do with the books I was reading and coming to terms with the fact that I was outgrowing YA. I even wrote a whole post about the whole debacle (which you can read HERE) and after that I kind of accepted it and realized what I really wanted to blog about…
R O M A N C E
It's no secret that I am a fan of the smutty reads and throughout this year, I've received numerous comments on my blog and on Goodreads about the New Adult genre, how to get into the genre, where the good books were at?, etc. NOW, WAIT A MINUTE…I'm not trying to say I'm some type of "expert" when it comes to NA or the romance genre in general (because I literally just got into this genre a year ago) but I do want to become more well-verse in it so your girl here is going to become a ROMANCE BLOGGER! And with that realization, I also realized that my blog was going to need a MAJOR OVERHAUL!
After discovering Creative Market, I've been obsessed with their fonts and I knew that was the place to go when it came to looking for inspiration. I absolutely love my new design because it's literally called 'Books & Coffee'. If this doesn't scream me, I don't know what does. 
LEARNING CSS
I have had the WordPress Premium account for a while now and one of the major reason why I upgraded was because of its CSS Customization feature. Thing is, I KNOW NOTHING ABOUT CSS. So I spent majority of December teaching myself CSS and how to code my blog in order for it to look the way I wanted. It was no easy task, but if my ass is paying for premium I might as well take advantage of everything it has to offer. While I don't have an image of how my blog liked before, I currently have the Adelle theme and here is how my blog used to look like:
Now, it looks like this:
This is the same Adelle theme, just customized to look the way I want it to look! Bloggers, if you have WordPress Premium, I urge you to teach yourself CSS. Each template has its own forum which you can easily Google and pretty much all your questions can be answered by going through the forum. It may be tedious work, but it's worth it!
DISCOVERING THE ROMANCE COMMUNITY
I started out the year with knowing very little about the romance community and now I feel like this community is where I belong. I've become friends with so many romance bloggers and I love discussing my current reads with them and buddy reading books together. I've also discovered a ton of great books, like the Addicted/Calloway Sisters, and I can't wait to discover more books and fall in love with those too. Sidenote, romance bloggers are petty af and I've seen some of them snatch up weaves when someone talks bad about their favorite books. THESE ARE MY PEOPLE Y'ALL AND I'M HERE FOR ALL THE WEAVE SNATCHING AND DRAGGING!
---
BLOGGING AND READING GOALS FOR 2017
 This year I set my Goodreads Challenge to 100 books because I know that goal is easily attainable. I'm a fast reader so I'm sure I'll have not problem reaching this goal. I plan to expand my reading and start reading more books from the Adult genre and I also plan on reading more "underrrated" romances. I'm going to try to promote some great romances that you may or may not have ever heard of and hopefully some of you will decide to read them too. As for YA, I'm going to be extremely selective about which YA releases I read this year and I will probably only review a handful of them.
Blogging wise, I want to get better at commenting on blogs and blog hopping in general. I have a really bad habit of blog hopping while at work and it needs to stop! I also plan on bringing back my weekly discussion posts, RANTS & RAMBLES. I've missed being able to hear others thoughts on specific topics and interacting with all of you.
---
So what do you guys think about the new look? I want to hear all your thoughts in the comment.
Also, let me know your blogging and reading goals for 2017! Here's to another year of amazing reads and successful blogging.