Hey Guys!
WWW Wednesday is a weekly meme hosted by Sam @ Taking On A World Of Words. Simply answer the following questions:
♥

What have you recently finished reading?
♥

What are you currently reading?
♥ What do you think you'll read next?
---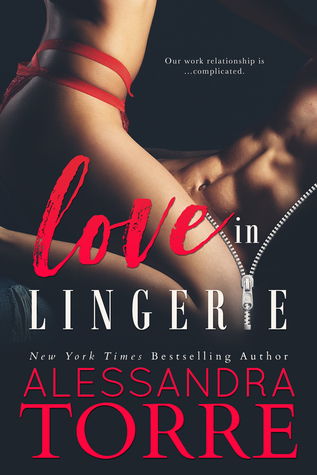 Amour Amour by Krista & Becca Ritchie
Love in Lingerie was such a steamy office romance and it has me dying to binge read the rest of Alessandra Torre's books! Full review HERE.
I also finished Amour Amour and y'all, let me tell you, THE RITCHIE TWINS CAN DO NO WRONG! Who knew that circus romances could be such fun?! Review to come.
---
Riveted by Jay Crownover
When HarperUS continues to deny you for ARCS, try HarperUK! I requested this book on a whim thinking I wouldn't get approved, but I did…AND I CAN'T STOP SCREAMING! If you don't already know this, Jay Crownover is one of my favorite romance authors and I've been dying to read Riveted and learn more about the mysterious Church and so far I'm loving it!
---

Franco by Kim Holden
I have this book lined up again to read next, but only if certain reading plans don't pan out (although I'm crossing my fingers that they do).
---
What are you guys reading this week? Leave me your links down below!