"It's been a long time since anything felt so fucking good. I'm drowning in this girl and I don't want to be saved."- Blake, Good Boy
Title: Good Boy
Author: Sarina Bowen & Elle Kennedy
Series: WAGs
Publication Date: January 31, 2017
Publisher: Elle Kennedy Inc.
Links: Goodreads | Amazon | Barnes & Nobles 
Rating: ★★★★½
Synopsis via Goodreads: Hosting her brother's wedding for an MVP guest list is the challenge of Jess Canning's life. Already the family screw-up, she can't afford to fail. And nobody (nobody!) can learn of the colossal mistake she made with the best man during a weak moment last spring. It was wrong, and there will not be a repeat. Absolutely not. Even if he is the sexiest thing on two legs.

Blake Riley sees the wedding as fate's gift to him. Jess is the maid of honor and he's the best man? Let the games begin. So what if he's facing a little (fine, a lot) of resistance? He just needs to convince the stubborn blonde that he's really a good boy with a bad rap. Luckily, every professional hockey player knows that you've got to make an effort if you want to score.

But Jess has more pressing issues to deal with than sexy-times with a giant man-child. Such as: Will the ceremony start on time, even though someone got grandma drunk? Does glitter ever belong at a wedding? And is it wrong to murder the best man?
MY FAVES HAVE DONE IT AGAIN!
Good Boy was one of my MOST ANTICIPATED RELEASES for the month of January FOR THE YEAR and once again my two favorite authors have slayed my feels and given me a new series to fall in love with. Seriously though, these two authors are amazing on their own, but put them together and you are going to get one hell of an epic romance that will stay with you long after you've finished it. 
Good Boy is the first installment in the WAGs series, which is a spin-off series of the Him duology, and follows our two MCs, Blake Riley and Jessica Canning, who first meet in Us. After planning the wedding of the century, Jess Canning can't help but feel like a failure as she once again decides to change career paths despite the wedding being a success. This time, she plans to stick to her goal no matter what and that means no distractions, even if that distraction is Blake Riley, professional hockey player and a one-time hookup who won't stop sending her sexy texts. But Blake's never been one to call it quits on a good thing and he's just going to have to show Jess how much of a good thing they can be if she gave them a shot.
While you don't have to read the Him duology before reading Good Boy, I definitely recommend that YOU DO READ IT because you are going to want to meet my faves Jamie and Wesley. One of the main reasons why this book is one of my most anticipated release for the year is because these two were finally tying the knot and I feel like I've been waiting forever and a day for this moment. MY CHILDREN WERE GETTING MARRIED AND I WAS SO HAPPY. I CRIED SO MUCH AND I CAN'T ASK FOR A BETTER ENDING FOR WESMIE.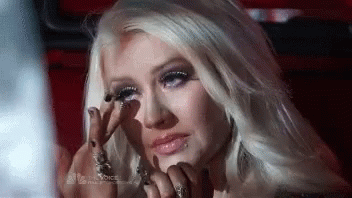 Good Boy ended up having a lot more laugh-out-loud moments than I was expecting and while I'm not a big fan of the friends-with-benefits trope, I got to say I was very entertained seeing Jess and Blake try to figure their relationship out and become more than just friends. I swear, these two authors are one of the few who can take tropes I don't enjoy and make them work.
I related to Jess on a spiritual level because trying to answer the big question "What do you want to do for the rest of your life?" is my current predicament. Jess has always felt like the black sheep in her family because she hasn't quite gotten her life figured out as of yet. But this time around she finds something she does enjoy and she is determined to stick with it. Despite the numerous obstacles she faces, she doesn't throw in the towel and her hard work eventually pays off in the end. Blake on the other hand actually took me by surprise. If you read Us, then you know he's a bit of a jokester and isn't really bothered by much, but in this book we see a whole other side of him and I think I may have just added a new book boyfriend onto my list! Blake is such a sweet, caring guy who is so damn considerate and I was just not expecting this at all. Lowkey thought he would have some player-ish ways, but he's just not that type of guy. I love the chemistry between these two and I seriously just want to find my own Blake because the guy is #HubbyGoals for sure! 
Good Boy was another amazing romance novel by Bowen and Kennedy and I can't wait to read the next book in this series and find out all about Eriksson. I can't recommend this book enough and I'm pretty sure I'll be re-reading this book pretty soon. And come on, how can you resist a romance with a cute puppy on the cover?!