Hey Guys!
Can I just ask where did this month even go?! Like 2017 just started, I'm going to need it to slow down for a minute. February was a great month for me because it was my birthday month! I turned 24 and I ate cake. I am now one year away from my "quarter-life crisis" and I'm kind of excited to see where the big two-five takes me. Okay, enough about me, let's talk about books and blogging.
Let's get started!
---
BOOKS I READ: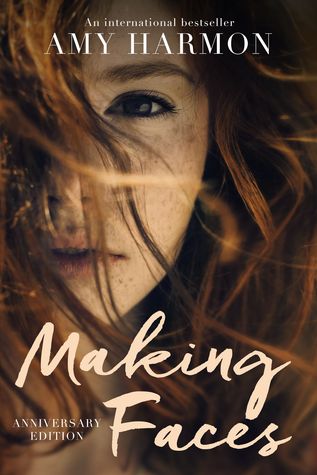 Holy crap, my speed reading picked up this month and I managed to read twelve books! I was aiming for ten so I'm happy I managed to surpass my goal. I love majority of the books I read this month, with a few disappointing reads here and there and I also discovered a few new authors and I'm excited to check out more of their books later in the year.
---
BOOK REVIEWS:
♥

Work Song by Danielle Allen | 

★★★★½

| A slow-burning office romance that will have you laughing-out-loud, cheesing from all the cuteness and crying at the most perfect ending.
♥

Good Boy by Sarina Bowen & Elle Kennedy | 

★★★★½ 

| A laugh-out-loud friends-with-benefits romance that will keep you entertained.
♥

Riveted by Jay Crownover | 

★★★★

| A sweet, heart-warming romance about healing and finding the courage to let love in.
♥

Pretty Face by Lucy Parker | 

★★★★½

| A slow-burning, forbidden romance with witty banter and just the right amount of drama.
♥

Making Faces by Amy Harmon | 

★★★★

 | A beautiful, thought-provoking novel with a powerful message that everyone can relate to.
♥

Royally Matched by Emma Chase | 

★★★★

| A hilarious, sweet and sexy romance that kept me entertained for hours.
---
TAGS & AWARDS:
WEEKLY MEMES:
♥ WWW Wednesday- February 22, 2017
RANTS & RAMBLES:
---
Dirty Souls by Karina Halle
I'm so excited to read another Ginger Scott Book. I have no idea what A Boy Like You is about but it's got Scott's name on the cover and that's pretty much all I need to know.
I'm also

DYING

to see what is going to happen next in the Sins Duet duology! I don't trust none of these characters and I'm pretty sure someone's going to die in Dirty Souls.
---
That is all for the month of February. Feel free to check out any of the above posts mentioned if you haven't done so already.
Let me know in the comments which March releases you are most excited for!