❝ Every moment is wild, even the quiet ones.❞
Title: Some Kind of Perfect
Author: Krista & Becca Ritchie
Series: Calloway Sisters
Publication Date: May 20, 2016
Publisher: Self-published
Links: Goodreads | Amazon | Barnes & Noble
Rating: ★★★★★
Synopsis via Goodreads: Falling in love was just the beginning

The conclusion to the epic ten-book series about the unbreakable strength of family, friendship, and love.

Lily & Lo are back one final time. Childhood best friends and soul mates.

Ryke & Daisy are back one final time. Wild risk-takers and flirty adventurers.

Connor & Rose are back one final time. Genius rivals and intellectual teammates.

Ten years of laughter. Of heartache. And love.
I FINALLY COMPLETED THE ADDICTED/CALLOWAY SISTERS SERIES AND MY HEART IS SO FULL!
If someone had told me that the Addicted/Calloway Sisters series would end up becoming my favorite series ever, I probably wouldn't have believed them. But that's exactly what ended up happening and I can't say I'm too bad about that.
I put off reading the final book in the Addicted/Calloway Sisters series for months because I honestly was not ready to say goodbye to these characters just yet. I mean, does anyone ever really want to say goodbye to their favorite series? But I knew the day would eventually come where I would have to suck it up and just do the damn thing, so I grab a box of tissues, charged up the eReader, dived into this 664 page epilogue and prepared for one last hurrah and a final goodbye.
❝ Just yesterday I was twenty and meeting some of these people—people that I'd spend my life with, that'd become my home. Just yesterday I was twenty—still deeply and desperately in love with my best friend. I grew older. We all grow older. In a blink of an eye, our children will grow old too. And I'll think: just yesterday they were twenty. Headed for college. Falling in love. Memories will flood behind us, the lake house no longer filled to the brim. As quiet as the moment we first walked in—and we'll sit on this hill. Feeling the stillness that exists. And then we end—we end where we started. Just us. All six of us.❞
Some Kind of Perfect takes place over a span of 11 years and is told through the eyes of our six main characters: Loren, Lily, Connor, Rose, Ryke, and Daisy. The writing is absolutely beautiful, raw and filled with emotions. The Ritchie twins have never sugar-coated anything throughout this series, which is why I found it so easy to relate to these characters. One thing I love most about this series is the character development and these six characters have come such a long way from when we first met them. They've have grown, overcome numerous obstacles, fallen down and picked themselves back up, became successful and eventually found their happily ever afters. 
THERE ARE SO MANY BABIES! BE STILL MY HEART!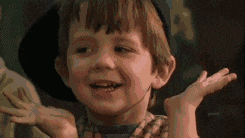 My favorite part about this book has to be the kids. From their birth to seeing all these munchkins grow up I couldn't get enough. They all have their own special quirks about them, mixed in with a few traits from their parents of course. I can't wait for the spin-off series and to see these children all grown up. I'm sure they'll causing trouble once they get older, some more than others.
LILY + LOREN
❝ These years have been epic, and not because it was easy—because it wasn't always—but because you and me, we flew.❞
Where this amazing series first began. Lily and Loren have gone through hell and back, fighting their addictions, dealing with the media and they are the underdogs who nobody had much faith in, but they had faith in each other and together they became a super power couple! I love the fact that even after all these years, these two haven't changed much. They've grown yes, but Lily is still shy and believes in magic and Loren still takes in comics seriously. I also like that Loren still gives Lily piggyback rides. That will never get old!
ROSE + CONNOR
❝ I've always loved winning, but I would lengthen the time it takes us to reach the end, just to spend one more second with you.❞
Coballoway is couples goals! They may have started out as enemies, but they are now happily married with a larger than life family. They may fight constantly, but at the end of the day, they are both playing for the same team. Rose is still as badass as ever and now she's a mama bear so she's twice as fierce. Right by her side is Connor, a man who never really knew how to love until he met Rose. Honestly, Connor surprised me when it came to being a father because I thought he would've had a hard time when it came to parenting, but he ended up being an amazing father who supports his children no matter what. Gosh, I'm going to miss these two the most.
❝ I want her in my fucking arms. To hold her and kiss her and just fucking love her.❞
Daisy and Ryke; a ship I wasn't 100% on board with, but they managed to sway me in the end. Daisy went through so much and overcame so many obstacles. If anyone deserved happiness, it was her. Despite what she's been through, she's still free-spirited and loves without boundaries. Ryke, a lone wolf who finally found a pack where he belonged. He may be an asshole sometimes with a filthy mouth, but when it comes to Daisy, he can't help but drop that act and give Daisy all the love she deserves. He's her rock and I definitely cried the most while reading their stories.
The Addicted/Calloway Sisters series is a series that I will always recommend to everyone and will be forever re-reading until I grow old and the fine print becomes too much for me. I never thought a series would move me like this one, but this series has gotten under my skin. These characters, their struggles, their fight are now ingrained in my memory and all the love that fills these pages will always hold a special place in my heart.