❝ Let me be the one who you hang on to, even for today.❞
Title: North to You
Author: Tif Marcelo
Series: Journey to the Heart
Publication Date: June 5, 2017
Publisher: Pocket Star
Links: Goodreads | Amazon | Barnes & Nobles  
*I received a copy of this book from the author/publisher in exchange for an honest review.* 
Rating: ★★★★½
Synopsis via Goodreads: In this warmhearted and charming debut from Tif Marcelo, a food truck chef and her long lost Army love clash when they cross paths in San Francisco.

Camille Marino has got a full plate. As the sole guardian of her eighteen-year-old sister and the head chef and owner of a food truck, she's used to life being a juggling act. With food to cook, social media accounts to manage, and a little sister to look after, she doesn't have time for much else.

That is, until Drew Bautista walks back into her life.

Drew is Camille's former high school crush and he returns to San Francisco to repair his relationship with his father before he ships out for deployment. By helping his father renovate his failing Filipino restaurant, he hopes to win back his respect. But when sparks fly between Drew and Camille—his father's major competition and sworn enemy—Drew is conflicted. Should he join his father in the war against her food truck? Or surrender to the woman who's given him a second chance at love?
While scoping out the food truck competition at a local festival, Camille Marino finds her way back into the arms of her high school love, Andrew Bautista. It's been ten years since these two last saw each other and so much has changed. Camille is now an ambitious food truck owner who dreams of making it big and Andrew is a soldier who has returned home to mend fences with his father before leaving for deployment. Andrew hopes that by helping his father renovate his restaurant, it will help to bring them closer and ease the tension between them. A roadblock emerges when a new food truck decides to park in front of his father's restaurant, creating competition and stealing away their business. But when Andrew finds out that his new competition is none other than Camille, he will have to choose between family and the girl who owns his heart.
SAY HELLO TO THE CUTEST FOODIE ROMANCE YOU'LL EVER READ!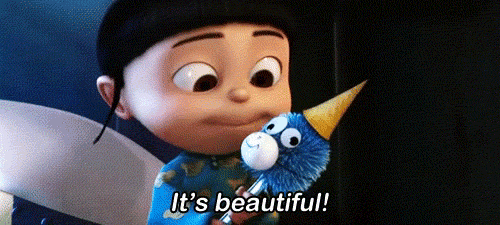 I had no idea what to expect when I first started Tif Marcelo's debut novel, North to You. I requested the book on a whim after seeing a food truck on the cover because you can never go wrong when it comes to foodie romance and I'm actually happy I went into this book blind because it ended up surprising me in more ways than one. North to You is a second-chance romance about family, friendship, and falling in love while chasing after your dreams. I kid you not, I fell in love with this book after I realized it was a second-chance romance because I can't resist my favorite trope. But the second-chance romance was only one of the many things I loved about this book. Marcelo's writing is entertaining and full of culture and I couldn't put it down. Andrew is Filipino and I really enjoyed learning more about Filipino culture, ESPECIALLY THE FOOD BECAUSE IT ALL SOUNDED SO YUMMY! 
Camille is a girl after my own heart. She's faced many losses in life, but she doesn't let it hold her back. She is determined to make it in the food truck industry even after being knocked down a few times. I admire her go-getter work ethics and I wanted her to succeed in dominating the food truck industry. Then we have Andrew, a charming soldier who instantly stole my heart the moment he first landed on the page! Seriously y'all, Andrew is one of the most sweetest heroes I've ever read about and is totally book boyfriend material. Andrew also has his own dreams and it doesn't involve running his father's restaurant the rest of his life. He struggles throughout this book between trying to do what's right for him and trying to please his father and it's not an easy decision to make, but he comes to the realization that he has to do what's best for him in the end.
THE ROMANCE IN THIS BOOK IS GOALS!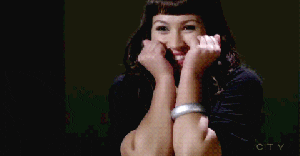 I WAS SCREAMING WHILE READING ALL THE SWEET MOMENTS BETWEEN CAMILLE AND ANDREW BECAUSE I SIMPLY COULD NOT DEAL! I loved the flashback moments and getting to see how these two met and fell in love. I loved the slow-burn, the banter, seeing these two cook together…PRETTY MUCH EVERY SCENE INVOLVING THESE TWO HAD ME DEAD! 
North to You is a second-chance foodie romance that gave me all the feels and I HIGHLY recommend this book to all my fellow romance readers out there! Tif Marcelo is definitely an author to keep an eye out for and I eagerly await her sophomore novel releasing later this year.