❝ I don't need a hero, Wes…I just need you.❞
Title: A Girl Like Me
Author: Ginger Scott
Series: Like Us
Publication Date: May 26, 2017
Publisher: Self-published
Links: Goodreads | Amazon | Barnes & Noble
Rating: ★★★½
Synopsis via Goodreads: I'm not supposed to be here.

Death has come for me more than once, and each time it's been a boy who's stood between me and my final breath.

I called him Christopher when he saved me as a child. When he came into my life again, only months ago, I knew him as Wes. Just as he did the time before, he disappeared the moment he made sure I was out of harm's way; as if I didn't need any more saving.

This time, though, death left me with a reminder of how powerful it is. I know it meant to strip me of my spirit again, but it failed.

Even so, I know I need Wes to survive. Our souls are woven together somehow, our every breath in sync. I feel it, even though everyone says I shouldn't.

The world thinks he's missing.

His loved ones don't want to believe he's dead.

Only I know just how special he is.

I'm going to find him and bring him home, where he belongs. Together, we'll face impossible—we'll rewrite our ending.

And when the bad guys come calling, we will always win.
After the ending of A Boy Like You left me for dead, I was dying to get my hands on the sequel to see what would happen next. There were so many questions floating around in my head and I just wanted answers to all of them. I was also curious to see if any of my theories would end up being true because some of them felt like a long shot, but I was secretly hoping things would pan out the way I wanted them to.
A Girl Like Me picks up where A Boy Like You left off as Joss and Kyle set out on the road to find Wes and hopefully convince him to return home. While on the search for Wes, they make a few stops along the way and finally get some answers about Wes' past and they also find out more about Joss' mother. With this new information in hand, Joss starts to fill in the missing pieces and things start to become clearer. When Joss and Kyle find Wes and tell him what they know, he is not easily convinced. He believes that his presence is a threat to Joss' safety , but little does he know that he is the only one that can save her from in the end.
If you haven't read A Boy Like You yet, then I highly suggest you stop reading this review because I'm going to be discussing some major spoilers that will ruin this series for you! I'm also going to try to keep this review as spoiler free for A Girl Like Me, but I make no promises. 🙂
ALL MY THEORIES ENDED UP BEING TRUE!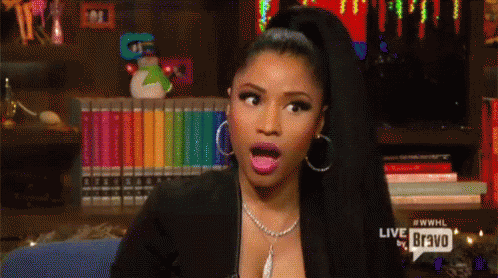 I had a very strong feeling that this contemporary story would somehow turn into a paranormal romance and I was right! I very much got some "Clark Kent vibes" while reading A Boy Like You and the story did end up going down that route and I actually like this little twist. The mystery about who Wes was and what he could do kept me hooked to this story and I lowkey felt like a detective trying to piece together this puzzle. I also liked the fact that Scott leaves no stone unturned. She literally goes back to the beginning to explain how Wes' powers came to be and why he and Joss share the connection that they do. I honestly still can't believe I hit the nail on the head when it came to figuring out this twist.
I loved Joss in the first book and I love her even more in this sequel. This girl has literally been through hell and back, but she's a fighter and everyday she works to become strong and hopefully get back out on the field doing what she loves. She also never gives up on the people in her life and tries to help even if they refuse it. When it comes to Wes, I kind of felt a disconnect with him in this book. Considering majority of this book is Joss trying to figure out what Wes is, I felt like he should've been more involved in this story. I also wasn't too excited when it came to the romance. The romance took a back seat to the mystery and I'm sorry, but a girl just wanted more Wes and Joss scenes. A character that ended up surprising me was Kyle. I didn't care too much for him in the first book, but he totally won me over in this sequel and he definitely deserves some type of happily-ever-after for helping Joss and Wes find their way back to each other! *Me hinting at a spin-off for Kyle*
The main reason why I didn't end up loving this book as much as the first has to do with Joss' dad. In this sequel, a side story develops with Joss' dad who finds himself in some trouble he can't easily get out of. This all kind of came out of left field for me and I didn't like how this conflict took over the second half of the story. It just wasn't a good flow for me and maybe if this story line had started to develop in the first book, I would've been more on board with it.
Although I had a few issues with A Girl Like Me, it was still a satisfying sequel and I'm pleased with how Joss and Wes' story played out. Ginger Scott took a chance when it came to this series and while I applaud her for it, I definitely feel like the twist is going to be a hit or miss with some readers.