❝ If I'm your last, I hope I'm also your best.❞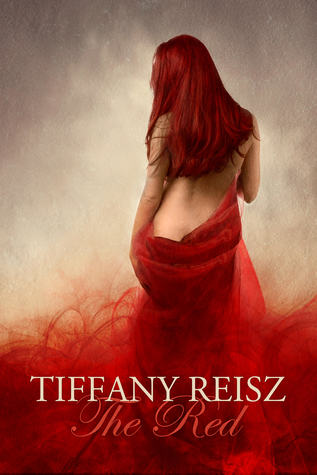 Title: The Red
Author: Tiffany Reisz
Publication Date: July 11, 2017
Publisher: 8th Circle Press
Links: Goodreads | Amazon | Barnes & Nobles  
*I received a copy of this book from the author/publisher in exchange for an honest review.* 
Rating: ★★★★
Synopsis via Goodreads: Mona Lisa St. James made a deathbed promise that she would do anything to save her mother's art gallery. Unfortunately, not only is The Red painted red, but it's in the red. She soon realizes she has no choice but to sell it.

Just as she realizes she has no choice but to sell it, a mysterious man comes in after closing time and makes her an offer: He will save The Red if she agrees to submit to him for the period of one year.

The man is handsome, English, and terribly tempting…but surely her mother didn't mean for Mona to sell herself to a stranger. Then again, she did promise to do anything to save The Red…
The Red is an erotic fantasy that follows the story of a young woman who makes a promise to her dying mother that she will do whatever it takes to save their gallery. After her mother's passing, Mona Lisa St. James tries keep the gallery from going under with little success and eventually realizes that she has no other choice but to sell it. But when a mysterious man comes into the gallery offering his help to save The Red in exchange for her giving him carte blanche over her body for a year, Mona will have to decide if she really is willing to do whatever it takes to save her mother's beloved gallery.
WARNING: DO NOT READ THIS BOOK IN PUBLIC
While I've never read a Tiffany Reisz book before today, her reputation as an erotica author precedes her and after seeing The Red flood the feeds of all my social media platforms, I knew it was time to see what all the hype was about. Now that I've finished The Red, I'm kicking myself for not picking up a book by Reisz sooner because this woman is an erotica genius! I wasn't quite sure what to expect when I started The Red, but it sure as hell wasn't this. Right from the start, I was captivated by this story of a girl who was willing to sell her body to keep the promise she made to her dying mother. Reisz writing is intoxication and draws you in immediately and I had a very difficult time putting my eReader down.
One of my favorite things about this book is the sex. Let me explain. All the sex scenes were inspired by famous paintings throughout history and since I took art history when I was in college, I was familiar with most of the paintings referenced in this book. Never in my wildest dreams would I have thought to mix fine art with sex, but Reisz did the damn thing and it was epic! It was sensual. It was sexy. It was down-right dirty and I loved it! Y'all, when I say don't read this in public, I mean it. Don't do what I did and read this on the train because you'll end up being a flustered mess.
Aside from the explosive sexy times, there's also a bit of a mystery in The Red and it keeps you on your toes until the very end. Throughout this story, Mona is constantly trying to figure out Malcolm and who is really is. She wants to know what his true intentions are and of all the women in the world, why did he choose her. I honestly would've never guessed that ending, but I loved how everything managed to come full circle. I'm lowkey hoping for a sequel because there's definitely room for this story to expand and I really just want more sexy times inspired by art. 
The Red was the first novel I've read by Tiffany Reisz, but it most certainly won't be my last. A mixture of fine art and filth, The Red is one of the most creative erotica novels I've read this year and I highly recommend it to all my fellow erotica readers out there.