Happy Tuesday!
Top Ten Tuesday is a bookish meme hosted by That Artsy Reader Girl. This week's topic is Books That Surprised Me (in a good or bad way). I'm basically gonna list some books that left me shook af. I live for shocking plot twists in books but I'm hardly ever surprised by plot twists in general. Here are a few books with twisted endings that left me with my jaw on the floor.
Let's begin!
---
1. Forbidden by Tabitha Suzuma: If you've read this book, then you know what I'm talking about. That's all I'm gonna say about it.
2. Broken Prince by Erin Watt: The second installment in The Royals series made me want to throw my phone on the train tracks and leave it there. There was not one, BUT TWO MAJOR PLOT TWISTS and I couldn't deal.
3. Author Anonymous by E.K. Blair: There was a lot of drama surrounding the release of this book because it's said to be based on true events and then everyone in the romance community was trying to figure out who the "anonymous" author was. If this book truly is based on true events, then I never want to find out who this "anonymous" author is. I can't ever look at romance authors the same way again after this book. 
4. Blackbird by Molly McAdams: This book had me on the FLOOR! I can't really explain why without spoiling it but I actually haven't continued this series because I'm still not over that ending.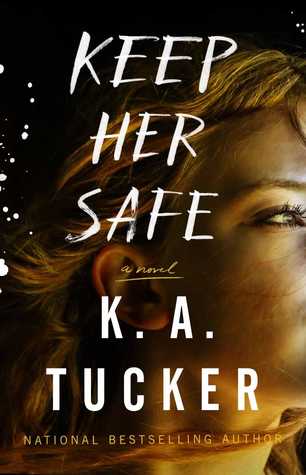 5. The Ghostwriter by Alessandra Torre: The ending of this book just messed me up. I didn't even see this coming and I actually went back to read because I couldn't believe that the plot twist was actually the plot twist. 
6. Spiders in the Grove by J. A. Redmerski: ALL OF IZZY'S CONFESSIONS! I CANNOT DEAL! I can't even predict what will go down in the next book and I'm stressed.
7. Keep Her Safe by K.A. Tucker: There were SO MANY twists in this book and the last 5% of this book made me throw my eReader. Don't trust any of these characters if you do pick this one up.
8. Bad Mommy by Tarryn Fisher: Only Tarryn Fisher could write a book like this because only Tarryn Fisher has an imagination wild enough to write a book like this.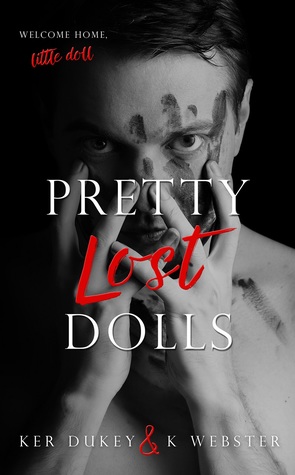 9 & 10. The Pretty Little Dolls series by Ker Dukey and K. Webster: This entire series is just on a whole other level of fucked-up. Just when I thought these two couldn't get anymore twisted, they manage to out do themselves with each installment. It made my skin crawl. I really wouldn't recommend series to anyone, not even to those who are fans of the dark reads. 
---
If you posted a TTT this week, leave your link down below!