Hey guys!
Since March is Women's History Month, I thought I'd do a post showing some love to some of my favorite leading ladies in romance books. Now, these are not ALL of my favorite heroines, but the following ladies are the ones that I see a piece of myself in and I aspire to be half as badass as they are. I literally will not tolerate any slander of the sorts about these ladies because that's how hard I adore them!
Let's get started!
---
S A D I A   A H M E D
Sadia is the ideal example of what it means to be perfectly flawed. I found her character to be very relatable because of her flaws. She is a mother, a daughter, a sister, and a best friend. She cares so deeply and is so selfless, you can't help but love her. I feel like if I ever aspired to be like a character when I finally decide to "grow-up", it would Sadia. 
B R I S T O L   G R A Y
So I know Bristol gets a lot of shit for being ignorant at the beginning of this series, but I've grown to respect her character a lot. She comes from a life of privilege and sometimes I just wanted roll my eyes at some of the things she said, but she was still willing to learn and correct her ways. She fought for her man and didn't let others tell her how wrong her love for Marlon was. She is definitely a #Boss in my eyes.
P O P P Y   C R U Z
If ever there was someone who deserved all the love, it would be Poppy Cruz. She is a survivor. She is caring. She's willing to help her friends and family, even though she is still battling her own issues. Poppy showed me that even though one can go through such a traumatic experience, you can still come out on top and her story is one that will stay with me for a long time. 
M A R C E L L A   W A L C O T T
I know this cover is all kinds of risqué, but I'm telling you don't judge a book by it's cover! I freakin' adore Marcella Walcott, no matter how messy she can be. There's never a boring moment when Chella is around. Despite all the hell she's been through, I'm still surprised at how loving she is and I'm glad she got the happily-ever-after she deserved.
L I L Y   L A M P R E Y
Lily is such an underrated character and I wish more people would read this book because they will instantly fall in love with her. The girl has layers and peel back those layers and you'll find a person who is determined to prove everyone wrong. I admire her strength so much and her sass! If you haven't met Lily yet, then please go fix your life and read this book!
E L L A   H A R P E R
If you ever wanted to know what I like in high school, then just look at Ella. We might not have been in the same situation, but we have a similar mind set. We don't let people cross us. We somehow find ourselves in drama even though we try to stay far away from it. We are fighters. A girl like Ella would've been one of my best friends back in the day, lol.
R O S E   C A L L O W A Y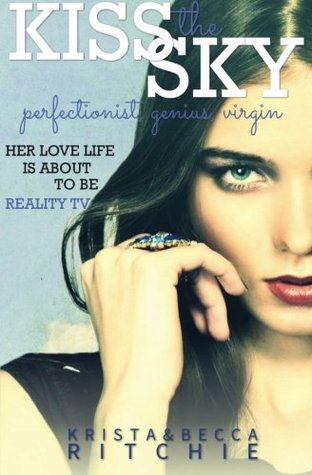 Rose Calloway. Intelligent. A fashion icon. A Head Bitch in Charge. While she may come off as cold, those close to her know that Rose Calloway she will always put her family first. She loves hard and fights harder, that's what I like most about her. If I had to describe my personality a character, I would say that Rose is the best fit.
I Z A B E L   S E Y F R I E D
Izzy is my ride or die girl. It doesn't matter if she pisses me off or if she's in the wrong, I'll go to bat for her. She's one of the most complex characters I've ever read about and even though people underestimate her skills, I think she has a lot to offer. I mean, considering the number of times she's escaped death, she's definitely not a woman to be tried with.
---
These are just a few of my favorite heroines in romance books and if you haven't met any of them yet, then you need to change that ASAP!
Are any of these leading ladies your favorites too? If not, let me know some of your favorite heroines in romance books in the comments below!