Hey guys!
Last weekend I went to Philly to see Nick from The Infinite Limits of Love and I had a lot of fun. Philly is a lot nicer than NYC and I love the architecture of their older buildings. We ended up going to see Love, Simon and the movie was so freakin' adorable and I totally recommend going to watch it. According to Nick, we walked about 20 miles in two days so needless to say, my feet were busted up by the time I got to NYC (this is what I get for trying to be cute and wearing boogie boots). I couldn't walk for about two days without being in pain but that's all part of the fun when you go on vacation. I spent the rest of the week working, nothing too exciting there. On a happier note, we are finally getting some sunshine in NYC and I'm hoping it's here to stay because I need some Vitamin D in my life. Anyways, let's get to the rest of this rewind.
Let's get started!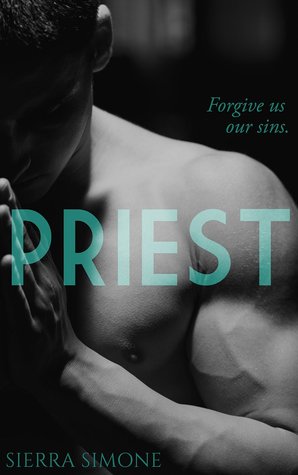 I spent my week binge-reading the Priest series by Sierra Simone and found it to be very entertaining. I was in a reading slump after I finished Long Shot so I needed a good smutty read to get me out of it and this series did the trick. I'm lowkey crushing on the Bell brothers and I'm hoping the youngest brother gets a books too. 
I started The Last King which I'm excited about because it has an Indian heroine and y'all know I gotta support my desi girls in romance books! Hopefully this lives up to the hype as well.
 I snagged all these freebies this week and I received an ARC for Helena Hunting's next release!
I didn't post anything this week because I was just lazy. I really don't have any other excuse, lol. But I planned out my blogging schedule for April so get ready to be flooded with posts soon.
Not post related but I did end up redoing my blog header and I think I finally created one I like enough to stick with it. Let me know what you think in the comments. 🙂
---
That's all for this week! Comment down below and let me know how your reading/blogging week went!