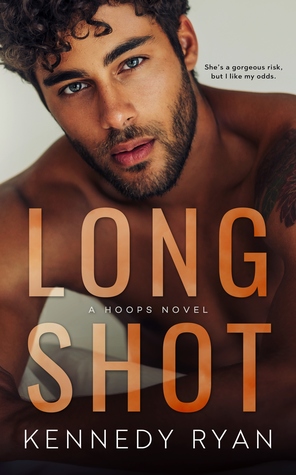 Long Shot (Hoops #1)
Publication Date:
March 22, 2018
Publisher:
Self-published
Add to Goodreads || Buy on Amazon  
Rating: ★★★★
Synopsis via Goodreads: A Standalone FORBIDDEN LOVE SET IN THE EXPLOSIVE WORLD OF THE NBA…

Think you know what it's like being a baller's girl?

My fairy tale is upside down.

I kissed the prince and he turned into a fraud.

I was a fool, and his love – fool's gold.

Now there's a new player in the game, August West.

One of the NBA's brightest stars.

But my past, my fraudulent prince, just won't let me go.
This will probably be one of the hardest reviews I write this year and I'm not even surprised because I expected no less from a story written by Kennedy Ryan. Last year, Kennedy Ryan snatched my soul with her Grip series and I couldn't get enough of her words. I literally forced all my other blogger friends to read it so they too could experience the amazing words of Ryan's stories. She is truly a gifted story-teller and I was very anxious to see what kind of story Kennedy Ryan would serve up next. Before I begin my review, I do want to say that this book does deal with sensitive themes and includes scenes depicted in graphic details which may be triggering to some readers so fair warning.  
Long Shot is not your typical sports romance novel. It's a story about survival, strength, family, friendship and love. Iris DuPree is a woman who was hell-bent on not following in her mother footsteps and strived to be an independent young woman. But unplanned circumstances lead her down a different path as Iris finds herself trapped in a relationship with a monster and having to find a way to escape her nightmare before it's too late.     
Where do I even begin?! First off, THE WRITING! Kennedy Ryan is a true weaver of words and I literally experienced all the emotions known to man while reading this story. There is so much raw and real emotion on these pages. Kennedy Ryan doesn't sugar coat anything. She gives us the ugly truth about the nightmare that many women have faced, are facing or may unfortunately face one day. This story is so goddamn realistic, it shook me to my core and I was left in pieces by the last page.
"You never know how strong you are until being strong is your only choice" is the perfect quote to describe Iris DuPree. Iris DuPree is a survivor and reading her story left me utterly speechless. My heart broke as I read a story about a woman who had so much going for her just have all her dreams taken away and then be broken down to nothing. But the healing began when this very same woman decided that she wasn't going to live in fear anymore and started fighting back. Iris' determination to break free is truly inspiring and watching her get back on her feet was what made this book for me.
Kennedy Ryan had us all swooning over Marlon James in 2017 and now she has us tripping over ourselves with her newest charmer, August West. August is just an all-around good guy with a good heart who wants to do right by the woman he loves. He also has the patience of a saint because even as the years went by, his feelings for Iris never faded. I think what I loved most about August was the fact that he was never meant to save Iris. He gave her that space to fight her own battles when she asked him to. He respected her. He listened to her. He waited for her to let him know when she was ready to take the next step. These honorable traits are what make him such a lovable hero and he will surely steal every reader's heart. 
And I have to take a moment to talk about my new favorite character, Lotus. I love everything about Lotus. She's such a great supporting character and she was basically the voice of reason throughout this book. I loved the relationship between Iris and Lotus and how Lotus helped Iris put her life back together. I already feel connected to her character so I can't wait for her book to release so we can get to know more about the Creole firecracker. (I already have my tissues prepared for this one!) 
The only thing that lagged for me in this book was the romance between August and Iris. The romance does take a back seat which is understandable considering all that Iris has been through, but I do wish that there were just a few more moments with these two being all happy and sweet together. That is pretty much my only critique about this book and other than that it was absolute…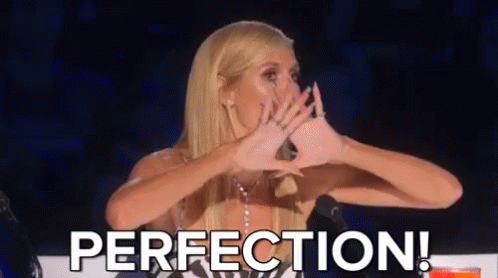 Long Shot is a brutally honest story and probably one of the realest romances I've read in a long, long time. Kennedy Ryan definitely deserves some praises for doing all that she did to write a story like Iris' because it sure as hell wasn't easy to read so I can imagine how hard it was to actually write it. This story is one that will stay with me for a long time (maybe even forever) and if you haven't read a book by Kennedy Ryan yet, Long Shot is the perfect place to start!