Happy Tuesday!
Top Ten Tuesday is a bookish meme hosted by That Artsy Reader Girl. This week's topic is Books I Loved But Will Never Re-Read. I actually have a list for books I really loved but will never re-read because they low key traumatized me and I can't live through those stories again.
Let's begin!
1. Dreamland by Sarah Dessen: This is actually the book that started this list. If you haven't read this book, it deals with the topic of abusive relationships and I was so traumatized by that ending, I cried for hours. 
2. In Her Wake by K.A. Tucker: So I liked this book a lot because it provided insight to "Trent's" life, but the thing is I also hate Trent very much which is why I wouldn't re-read this book.
3. When It Rains by Lisa De Jong: This book is so freaking sad, I can't go through that pain again. But I still recommend that everyone pick it up if you haven't already. 
4. Forbidden by Tabitha Suzuma: So I know this book is highly problematic, but it's still such a unique story that I can't help but love it. I won't ever re-read it though, lol.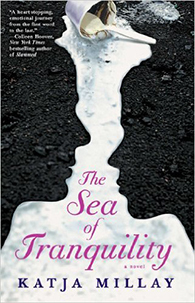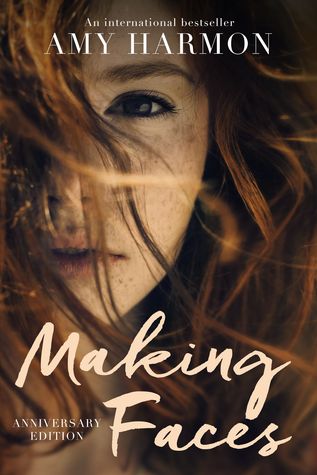 5. Bright Side by Kim Holden: Kim Holden knows how to drag out a sad ending and this book left me crying for hours. 
6. One Day Soon by A. Meredith Walters: While this book does have a happy ending, it deals with some heavy social issues like homelessness and child prostitution so I can't re-read any of those scenes again. It really is a beautiful story though.
7. The Sea of Tranquility by Katja Millay: Another sad book that was beautifully written! Also, I'm still mad that this is the only book Katja ever wrote.
8. Making Faces by Amy Harmon: I'm super petty and I won't re-read this book because something shocking happens towards the end and I can't handle going through that again.
9. Some Kind of Perfect by Krista & Becca Ritchie: This is out of pure laziness and even though I loved this book, it's way too long and I can't spend days reading it again. 
10. Full Tilt series by Emma Scott: I kind of like my heart in my chest so I'm not willing to relive the pain I felt while reading this duology. Also, these books put me in a horrible reading slump.
If you posted a TTT this week, leave your link down below!